In comparison to the US dollar and all other major foreign currencies, the Ghanaian cedi has maintained its upward trend. The cedi has been recovering against all the major trading currencies during the past two weeks. The interbank exchange rate for the local currency is now 8 to 1. On the FX or retail market, the average rate is higher at 10.50, though.
Additionally, the euro and pound are trading at 9.80 and 8.50 cedis, respectively.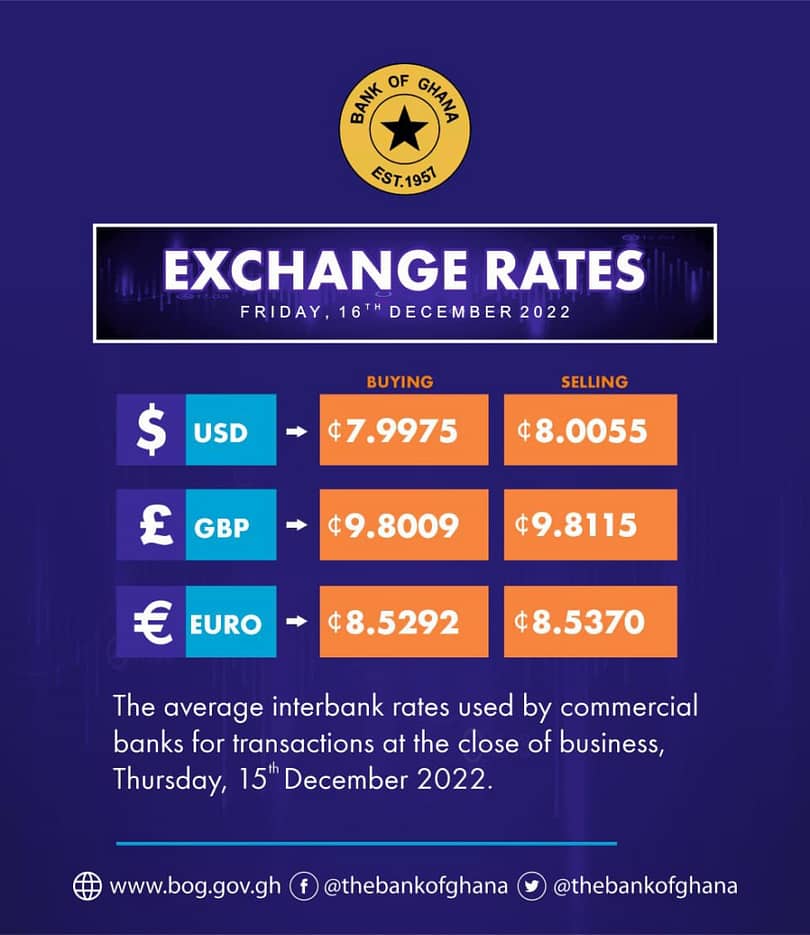 This is in accordance with the central bank's official interbank exchange rates, which were released on Friday, December 16.
The cedi's recent gains are largely a result of the US dollar's recent decline and an improved expectation for the cedi-US dollar supply balance going into 2019.
The reason for the unexpected improvement in the local currency is unknown, but some market analysts are attributing it to the US dollar's decline against other major currencies, the effective commencement of a debt restructuring program, and the Staff-Level Agreement the government struck with the International Monetary Fund (IMF).