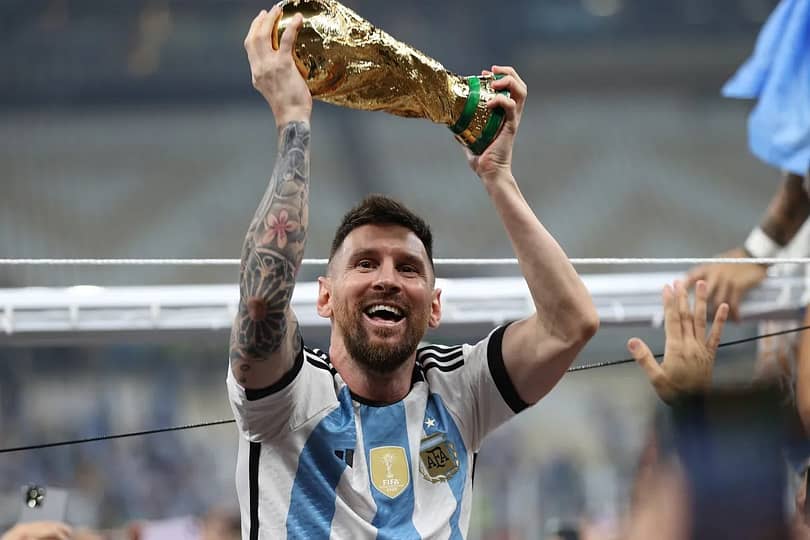 On Sunday night at the Lusail Stadium in Doha, Lionel Messi led Argentina to its third FIFA World Cup victory by defeating France 4-2 on penalties after a thrilling 3-3 draw in extra time.
Many believed it to be a suitable tribute to Messi, whose greatness has long been questioned due to the fact that he does not possess the World Cup trophy, the most sought trophy in all of football.
In his cabinet is the World Cup trophy.
Footballing legends from all over the world are lining up to claim that Messi, 35, has earned the title of the world's greatest player of all time (GOAT) as a result of his most recent accomplishment and the accompanying Best Player of the Tournament award.
Messi scored the game's opening goal with a first-half penalty and launched the shootout with an extraordinarily composed penalty kick.