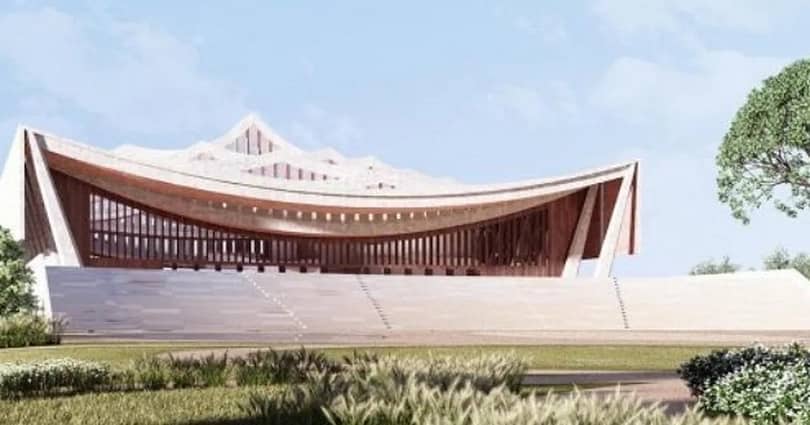 The government has been urged to put the construction of the contentious National Cathedral on hold by a senior lecturer at the University of Ghana's political science department.
According to Dr. Kwame Asah-Asante, the project is unimportant to the nation.
According to him, there is no basis for the cathedral's building because it cannot prevent anyone from dying.
He believes that the security agencies' budgets can be supplemented with additional funding for the initiative to increase the latter's effectiveness.
"Take the National Cathedral money and give it to the security people to protect us. The cathedral cannot protect anybody.
"There is nobody that is dying that we need the cathedral to protect. We need the people alive. So the security people must be given their money," he said on JoyNews on Wednesday.
The National Cathedral project's budgetary allotment of 80 million cedis was rejected on Tuesday by the Minority in Parliament.
The Trades and Industry Committee's ranking member, Armah Kofi Buah, expressed dissatisfaction with the presented documentation.
In the meantime, President Akufo-Addo has justified the necessity of finishing the project's development.
He argued that the divisive project would represent a thank you to God for sparing the nation from wars and plagues throughout the years.
"Sparing us the ravages of civil war that have bedeviled the histories of virtually all our neighbor and the outbreak of deadly mass epidemics but also as a rallying point for the entire Christian community of Ghana, which represents seventy-plus per cent of the population."