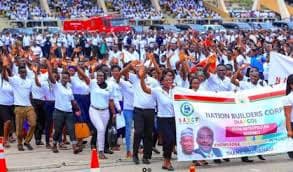 The Nation's Builders Corp, also known as Nabco, has finally paid its trainees their arrears-owed December 2021 allowance.
Trainees' phones began to ring with alerts at precisely 7:00 o'clock this evening.
It should be remembered that Danis Katakyi, the association's current president, promised the trainees that the secretariat would pay them one month in arrears so they may benefit.
The majority of the money is still owed, though.
We'll let you know when that will be reimbursed in the future.