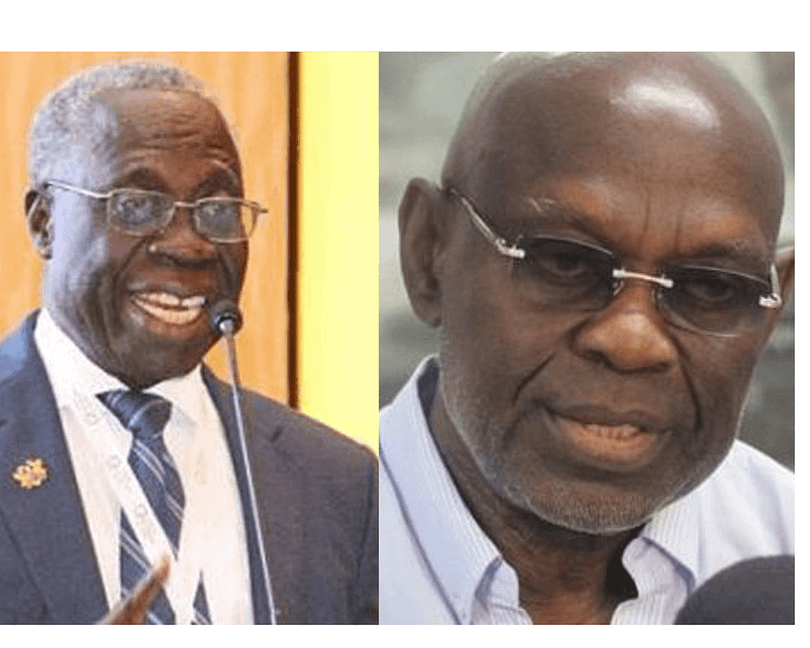 Professor Kwesi Botchwey's passing was deemed a significant loss to the country by Senior Presidential Advisor Yaw Osafo-Maafo.
At the age of 80, the longest-serving finance minister in Ghana passed away on November 19, 2022, at the Korle-Bu Teaching Hospital, where he was receiving treatment.
The former Senior Minister, reading a tribute at the funeral service for the late Prof. Botchwey, stated that the late Finance Minister made a significant contribution to the expansion of Ghana's economy.
From 1982 through 1993, he served as the late Jerry John Rawlings' economic stabilization assistant.
He continued as Finance Minister from January 7, 1993, when Ghana returned to democratic governance, and served till 1995 before his then deputy, Kwame Peprah, took over from him.
The formerly employed official currently teaches development economics at Tufts University's Fletcher School of Law and Diplomacy.
He attended the Presbyterian Boys' Senior High School in Ghana for his secondary schooling.
Prof. Botchwey graduated with a Ph.D. in law from the University of Michigan School of Law, an LL.M. from Yale Law School, and an LL.B. from the University of Ghana.
He held academic positions at the Universities of Ghana, Zambia, and Dar es Salaam in Tanzania.
He was a member of the opposition National Democratic Congress's Council of Elders on September 3, 1944. (NDC).
Professor Kwesi Botchwey, Ghana's longest-serving finance minister, has been buried.