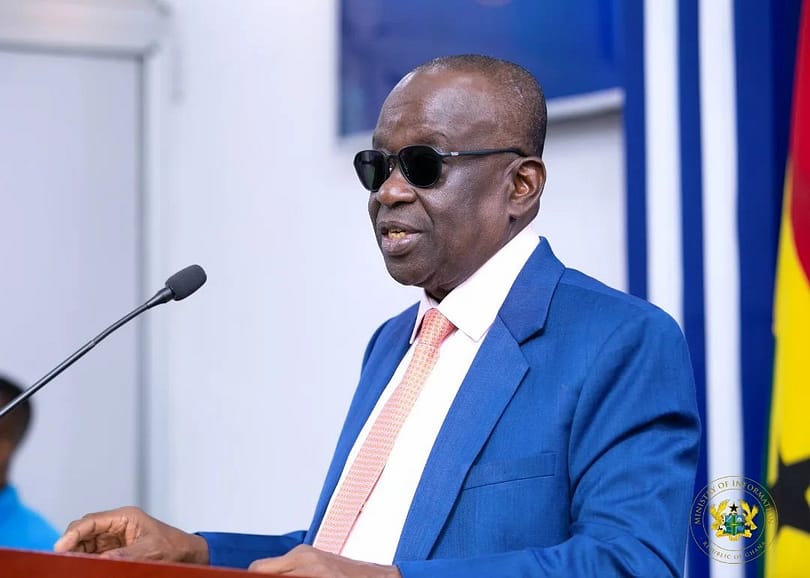 The sub-regional alliance between Ghana and Burkina Faso to combat terrorism has been reinforced.
After delivering a message from President Akufo-Addo to the president of Burkina Faso, President Ibrahim Traore, on Wednesday, December 21, 2022, Albert Kan-Dapaah, Ghana's minister of national security, revealed this to press in Ouagadougou.
A senior delegation from Ghana, led by Mr. Kan-Dapaah, also included security chiefs and representatives from the ministry of foreign affairs and regional integration.
Mr. Kan-Dapaah spoke while being flanked by Madame Olivia Rouamba, the Burkinabe foreign minister. "The two countries reviewed the strong cooperation between them and clarified, to their mutual satisfaction, recent reported discussions between Ghana and the United States with regard to the needed partnerships for sustainable peace in the region."
In order to help Burkina Faso beat the terrorists who have caused the Burkinabe people immense sorrow and suffering, the Minister said that both nations have renewed their support for a coordinated effort to combat terrorism. He welcomed the Accra Initiative's early operationalization.
"In that respect, we discussed concrete support that Ghana has advocated for Burkina Faso in the Accra Initiative and ECOWAS and called on the West African States to act expeditiously on the matter," he added.
The two nations emphasized the significance of helping vulnerable communities become resilient as well as the need to support people who have lost their homes or jobs. They also urged for sincere cooperation with the international community in these areas.
Earlier, a retinue of religious and traditional elders welcomed Mr. Kan-Dapaah and his delegation.
They resolved to look into the prospect of regular visitor exchanges with their counterparts in Ghana after affirming the shared histories and cultures of Burkina Faso and Ghana.