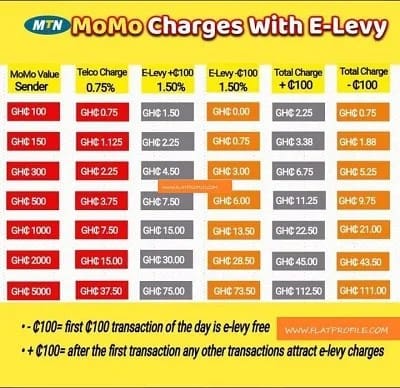 The Electronic Transfer Levy rate reduction was approved, and the consequent restoration of the GH100 daily transaction cap has been hailed by the Ghanaian organization for mobile money agents.
The E-levy exemption was successfully maintained by the government despite the rate's further reduction from 1.5 to 1 percent beginning in 2023 thanks to the efforts of the Parliamentary Minority.
Since its inception, the tax has fallen short of all of its income goals, and participants in the telco industry have expressed worries about how feasible it would be to operate a successful mobile money service while it was still in existence.
Evans Otumfuo, general secretary of the Mobile Money Agents Association of Ghana, told Citi News that future budgets need to significantly cut the tax levied on electronic transactions.
The government must recognize the need to further cut the rate throughout subsequent budget planning and reviews of the entire E-levy in order to encourage people to use the platform and increase tax income. People will start looking for alternatives and the cause of the policy's failure if they believe the rate to be excessive.
Mr. Otumfuo noted that the government needed to do a better job of educating people about how to lower the fees associated with electronic transactions.
The agents have been advocating for further E-levy reduction to 0.1% to 0.5%