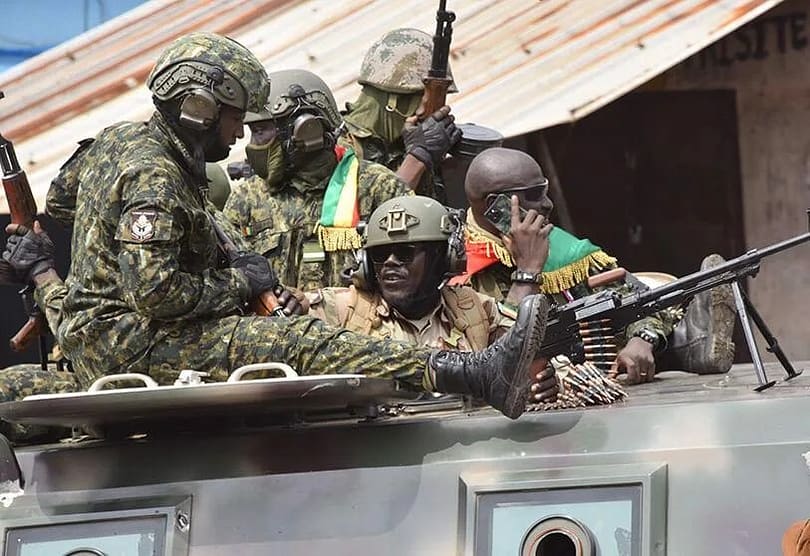 The government of The Gambia has identified a navy officer as the suspected mastermind of an aborted coup attempt.
According to a statement, Lance Corporal Sanna Fadera and four other officers were detained as part of an operation that started on Tuesday.
The main opposition party and the regional bloc for West Africa denounced the coup attempt.
Given that all the commanders were young, a veteran military officer said he didn't think the plot was serious.
Following the arrest of commanders from the navy, military police, state guards, and first infantry battalions, the government statement stated that loyalist troops were still looking for two accused collaborators.
Due to its beaches and wildlife, The Gambia is a mostly stable nation in West Africa that attracts tourists.
Since the government announced on Wednesday that it had thwarted a coup plot the day before, life has resumed as usual in the capital, Banjul.
The attempted coup was denounced by the Economic Community of West African States (Ecowas), which also vowed to "stand strongly" behind President Adama Barrow's administration.
In the meantime, police have jailed Momodou Sabally, the campaign manager of the main opposition party, over a widely shared TikTok video suggesting that Mr. Barrow will be ousted prior to next year's local government elections.
The police statement made no mention of Mr. Sabally, who served as minister of presidential affairs under previous president Yahya Jammeh, or the suspected attempt to stage a coup.
The United Democratic Party (UDP), led by Mr. Sabally, declared that it denounced the coup attempt "without any reservations."
Additionally, it urged Mr. Sabally's immediate release because the "short edited" video did not fairly represent his opinions.
It continued in a statement, "There is no indication that Mr. Sabally in any way declared or implied that there will be a change of administration by any illicit or criminal means.
In December 2016, Mr. Barrow defeated Mr. Jammeh, whose 22-year rule was characterized by state persecution and cruelty, and he won a second term in 2017.
The Gambia, one of Africa's smallest nations, is home to Mr. Jammeh, who was shocked by the turn of events and driven into exile in Equatorial Guinea.
After Mr. Barrow took government, a large number of senior officers quit the army.