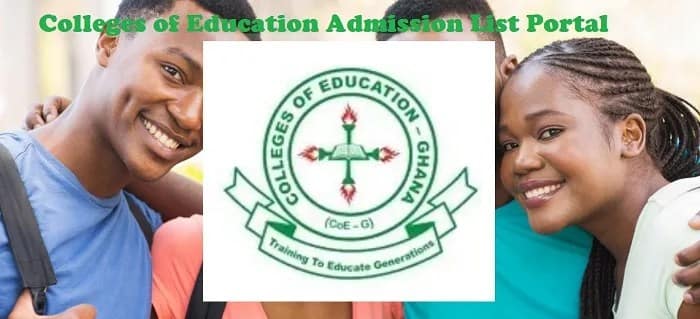 For the academic year 2022–2023, the Ghanaian government has reinstated the admission quota system for the 46 approved public colleges of education.
A total of 12,002 potential teacher trainees are anticipated to be admitted into the 46 Colleges of Education for the 2022–2023 academic year, according to the list made public by the Ghana Tertiary Education Commission (GTEC).
The Ghana Tertiary Education Commission listed the colleges of education together with their respective admission quotas for the academic year under consideration in a letter to the National Conference of Principals of Colleges of Education (PRINCOF).
Check the lists of colleges and their quota below.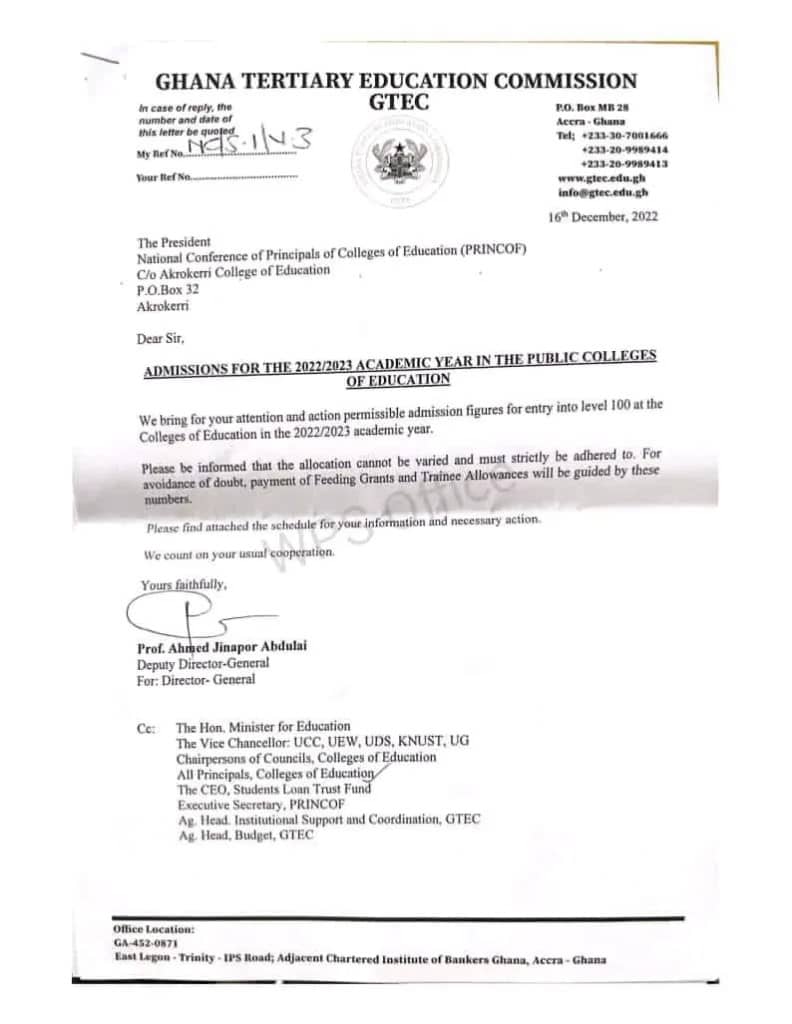 Background
In order to encourage enrollment in the various schools of education and lessen the financial burden on the government, the former John Mahama administration decided to do away with allowance payments for the 2013–2014 academic year and replace them with Student Loan Trust Fund loans.
The elimination of teacher trainee allowances, according to Mr. Samuel Okudzeto Ablakwa, who was the deputy minister of education at the time, raised enrollment in colleges of education by 63.8% in December 2016.
He explained that, due to financial reasons, the colleges only admitted 40% of their maximum capacity prior to that time due to a quota system that limited entry.
He said that prior to that time, the colleges only admitted 40% of their total capacity due to a quota system that restricted entrance due to financial considerations.
According to him, this made it difficult for many would-be students to get accepted to institutions, which led to a shortage of teachers in the classrooms.
According to him, enrollment at the various colleges' colleges of education surged from 27,000 to 47,000 after the allowances and the quota system were abolished.
However, the current New Patriotic Party administration stated that more teachers and nurses were still needed in the nation and promised to implement the allowances because they encouraged many people to enroll in nursing schools and colleges of education.
In 2017, the ruling NPP moved forward with restoring the stipend to students in nursing and teacher training colleges.