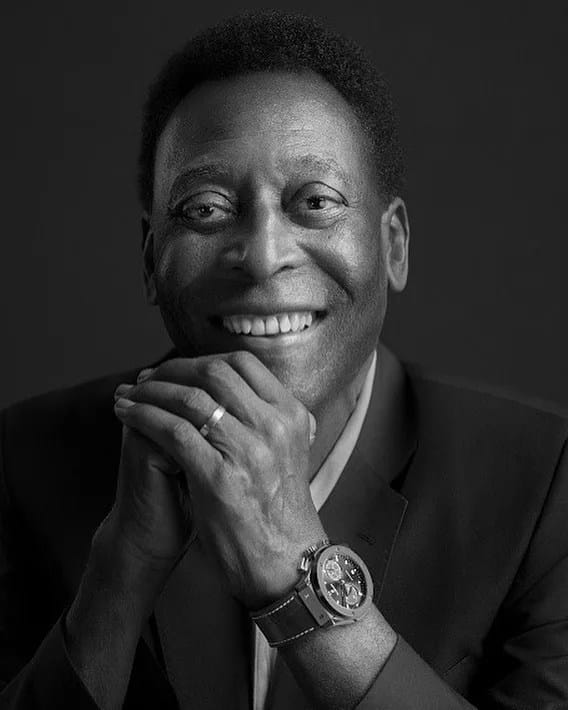 The 82-year-old Pelé, a Brazilian maestro whose mesmerizing talent and athleticism made him one of football's greatest players, has passed away.
In November, Pelé, whose colon tumor was removed in 2021, was readmitted to the Albert Einstein hospital in So Paulo due to his failing health. 'Our dear King of Football' passed away at 3:27 p.m. local time on Thursday, according to a hospital statement. This was "due to the failure of many organs, a result of the advancement of colon cancer coupled with his previous clinical condition," the statement said.
This has led may football legends to throw in their tributes to the GOAT .
Tribute by Christiano Ronaldo
I send my heartfelt condolences to the entire Brazilian nation, especially to Edson Arantes do Nascimento's family. The anguish being felt by the entire football world right now cannot be adequately expressed by merely saying "goodbye" to the eternal King Pelé. An example from yesterday, now, and forever, inspiring so many millions. Every time we spent together, even when we were apart, you showed me the same love that I always returned. He will always be remembered, and each and every one of us who love football will always carry his memories with us. Let King Pelé rest in peace.
Leo Messi
Rest in peace, @pele.
Robert Lewandowski
Rest in peace Champion. Heaven has a new star, and the football world lost a hero.
Vinicius Jr.
King, Majesty, Example. Fur is love, generosity. The player that changed football, the greatest of all, has left us. Always loving and motivating words about me. I've read and saved all the messages you sent me When you supported me in a delicate moment or when you celebrated my achievements. And what an honor to have honored you in the celebration of my first goal in the Cup. Pride is a defining moment.
Fortunately, I could say in life how much you will always be my reference. His legacy will never be forgotten. Pelé is timeless. I love you King
Inspiration and love marked the journey of King Pelé, who peacefully passed away today. On his journey, Edson enchanted the world with his genius in sport, stopped a war, carried out social works all over the world and spread what he most believed to be the cure for all our problems: love.
His message today becomes a legacy for future generations.
Love, love and love, forever.