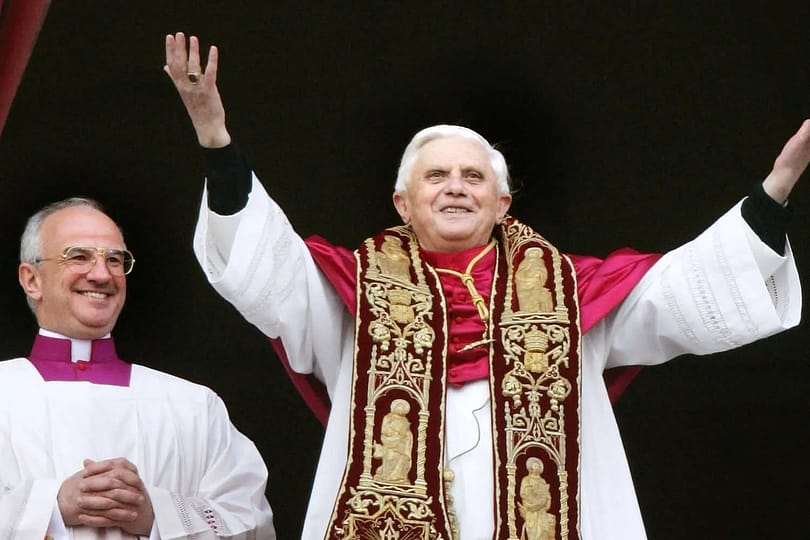 The immediate past Pope of the catholic Church , Pope Benedict XVI has today gone to rest in the bosom of the lord. At exactly 9: 34 today 31st December 2022 at the Master Ecclaisiae Monastery in the Vatican, the Pope Emeritus Benedict XVI passed away.
In a statement issued by the Vatican News, it confirmed that, "with sorrow I inform you that the Pope Emeritus, Benedict XVI, passed away today at 9:34 in the Mater Ecclesiae Monastery in the Vatican. Further information will be provided as soon as possible."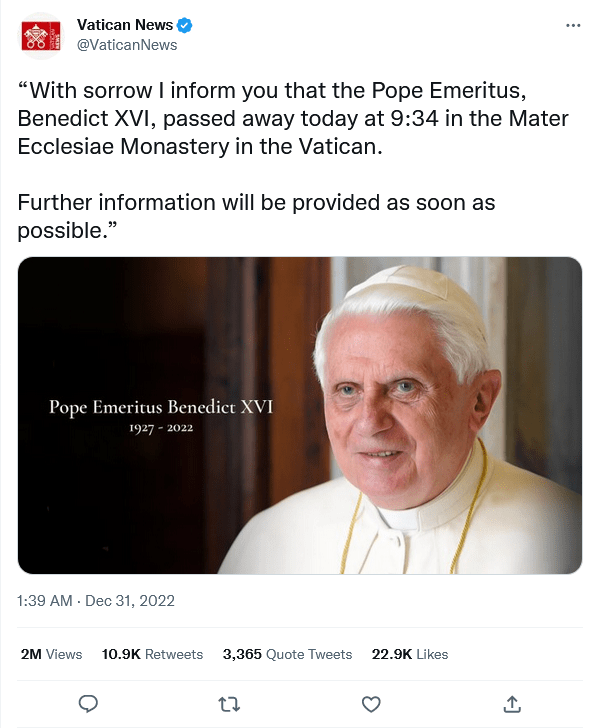 He work as a Pope
From 19 April 2005 to his resignation on February 28, 2013, Pope Benedict XVI served as the leader of the Catholic Church and the ruler of the Vatican City State. In the papal conclave that followed Pope John Paul II's passing in 2005, Benedict was chosen as the new pope.
Why he resigned as a Pope
The Pope resigned mainly on two grounds. in his announcement when he retired, he clearly stated those reasons. In that announcement, cited a decline of stamina and his "advanced age" at 85, and "for the good of the church."
What he commonly known for
Pope Benedict XVI broke with nearly 600 years of custom by retiring and then spending nearly a decade behind Vatican walls as a retired pope still wearing white robes. Pope Benedict is a renowned German theologian and staunch enforcer of Roman Catholic Church orthodoxy.
He also known for the reduction of taxes on certain goods within the Papal states and advocated for agricultural development among the Papacy.
He was a soft spoken pope with scholarly character.