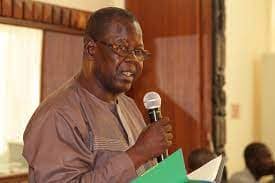 According to anti-corruption activist Vitus Azeem, Kissi Agyebeng's remarks that he doesn't believe Ghana as a whole is prepared to battle corruption are not surprising.
According to reports, the Special Prosecutor questioned if the nation was ready to combat corruption because the administration showed little interest in curing the disease.
Mr. Azeem claimed during a Citi News interview that "I'm not surprised because we all see, we have said that if the leadership that is supposed to lead the fight against corruption is not interested in fighting corruption, sometimes they are even mentioned in allegations of corruption."
"So when the man who is at the spot, who has been appointed to fight corruption comes out to say this, we cannot say it's true or not. Definitely, it's true because it's coming from the horse's own mouth. He knows the frustration he's facing, he knows any possible interference in his work, so I think he's only being honest at this point".
In order to combat corruption, the government was urged by the anti-corruption campaigner to provide resources to the Special Prosecutor.
"We need to look at it again and see what we want as a country in the fight against corruption. The first thing is to give him [Special Prosecutor] the necessary resources. And the clearance to recruit appropriate people for the work," Mr. Azeem suggested to the government.
source: Citinewsroom