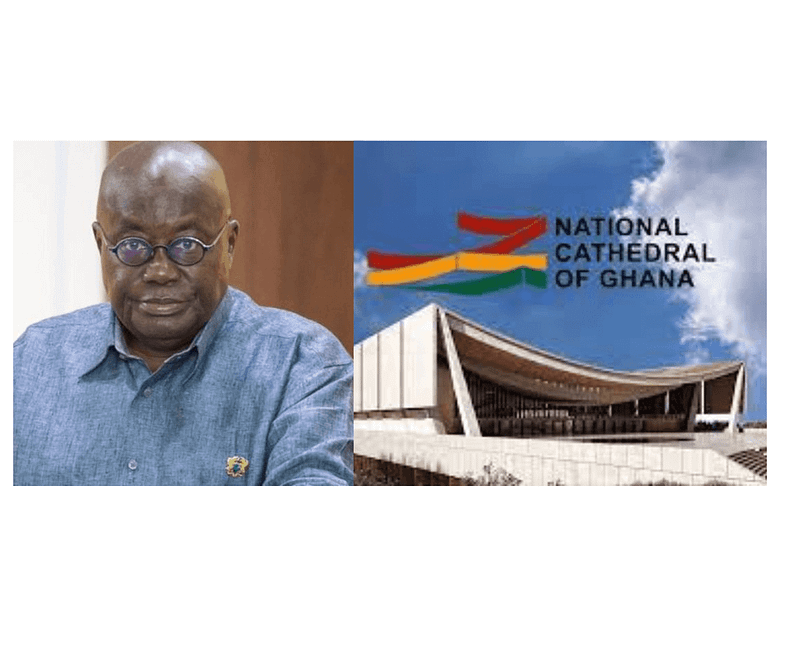 The President of the republic , Nana Akuffo Addo has stated that his ready to collaborate with the Christian council to complete the national cathedral.
Acording to the president, the project ought to be completed to signify to the rest of the world that, God resides in Ghana but not just any monument to beautify the capital city.
He reechoed his commitment to see to the completion of the national cathedral.
"As I have said before, the National Cathedral will not just be another monument adorning the skyline of Accra, it will be a rallying point for the entire Christian community to come together and worship… I am therefore committed to working with the Board of Trustees to ensure the completion of this project to the glory of God," the president said this when paid a visit to the site where cathedral is being built.
He donated an amount of GHS100,000 to show his preparedness toward the project. Since its inception, the project has been bashed by many Ghanaians, tagging it as a misplaced priority by the Akuffo addo-Bawumia government.
However, the president and his government has refused to give listening ears to anyone who suggest otherwise not even after parliament has refused to approve some GHS80 million budget to support the project.
Background information about the National Cathedral
The government envisioned the $450 million National Cathedral project in March 2017 as a physical representation of societal harmony, spirituality, and unity.
The multi-religious cathedral is anticipated to contain chapels and a baptistery in addition to an auditorium with 5,000 seats.
Paul Opoku Mensah
Dr. Paul Opoku Mensah, Executive Director of the National Cathedral Secretariat, said the church must motivate its followers to contribute after President Akufo-Addo paid a working visit to the construction site.
"If the Church Leaders stand with us on this project, we can easily raise One million people who will give us GH¢100 each. So essentially we need the Church to stand with us. The state has done enough, all the preparatory works have been done, and the scope of work has been done. Without the state it was impossible."
"We need the Church in Ghana to stand with us, this is a monument to the Church, this is a monument to God and a symbol of the Christian presence in Ghana."