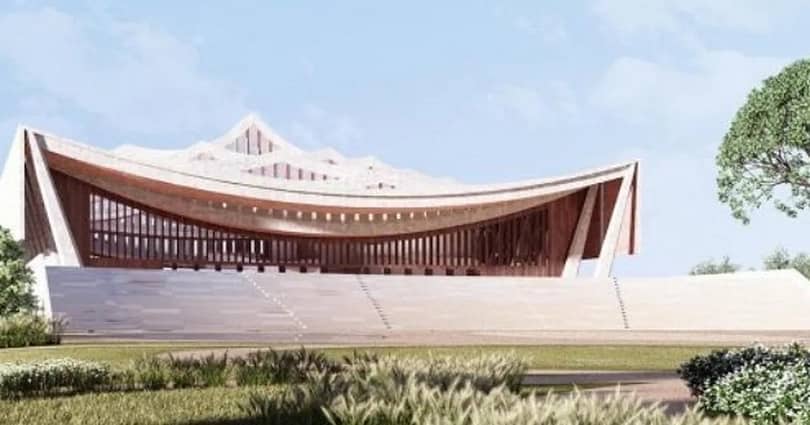 The Akufo-Addo administration has spent a total of GH339.003.064.86 on the National Cathedral project, according to Dr. Paul Opoku Mensah, Executive Director of the National Cathedral Secretariat.
The sum consists of GH 225 million given directly to the Secretariat for the project's construction and a total of GH 113 million paid to Sir David Adjaye, the consultant.
On Monday, January 2, 2023, Dr. Opoku Mensah denied claims that the secretariat had mismanaged state monies allotted for the project after President Akufo-Addo paid a working visit to the construction site.
"For purposes of clarity, I want to report a verbatim memo I sent on this issue dated 19th January 2022 and addressed to the Clerk of Parliament. The indication was that the government has given us GH₵339 million, and we could account for GH₵225 million leaving GH₵114 million missing.
"Here, I quote what I wrote to the Clerk. As we indicated to the Committee on Thursday, December 15, 2022, the total amount paid by the Government of Ghana to the National Cathedral project is GH¢339 million. This total is made up of the following: the amount paid directly to the National Cathedral Secretariat is GH₵225 million. The amount paid directly to the Consultant, Adjaye Associates & Design Team is GH₵113.040.54.67 million The two payments total GH₵339.003.064.86."
"So, there are no missing funds that could not be accounted for. Secondly, the detailed account for these funds was provided to Parliament on December 15, 2022, by the Secretariat. In the case of the accounting from the Secretariat, this involves among others, total payments made to the contractor, and total payments made to the Bible Museum and Biblical Gardens Design Team."
Despite the various objections, President Akufo-Addo has reaffirmed his commitment to seeing that the National Cathedral project is completed.
Akufo-Addo asserted that the completion of the National Cathedral and the fulfillment of his vow to God are both possible with the help of the Christian community.
The President visited the construction site of the abandoned project and left a donation of $100,000 there before speaking. you can read more here