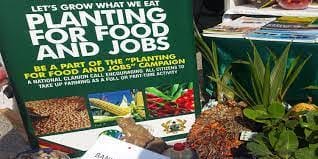 The government through the ministry for food and agriculture has undertaken an adjustment to its Planting for Food and Jobs market initiative.
The program which is aim at ensuring food security inasmuch as maximizing revenue to the farmers and also at cheaper prices to the consumer.
It can be recalled that in November 2022, the Ministry for Agriculture introduces PFJ market initiative to supply food stuffs to various markets in places like Accra, Cape Coast, Kumasi and Takoradi at a cheaper prices. However, many questioned the sustainability of that initiative by the ministry but the press secretary to the Ministry of Agriculture , Mr. Issah Alhassan Ridwan has said government has made some adjustment to the program.
The government now will only regulate the prices of the foods but they supply of the food and other related cost associated with it will be left in the hands of independent producers.
"Once we have now established the various suppliers, and they have agreed to do business with the PFJ market, what we are going to do right now is to allow these suppliers to be independent to operate, except that the Ministry of Agric from time to time will be monitoring the price, because the major factor when it's come to PFJ is the pricing, we want the consumers to be comfortable with the pricing," the Press Secretary to the Minister of Agriculture." He said this when he was speaking to citi news.
source:citinews