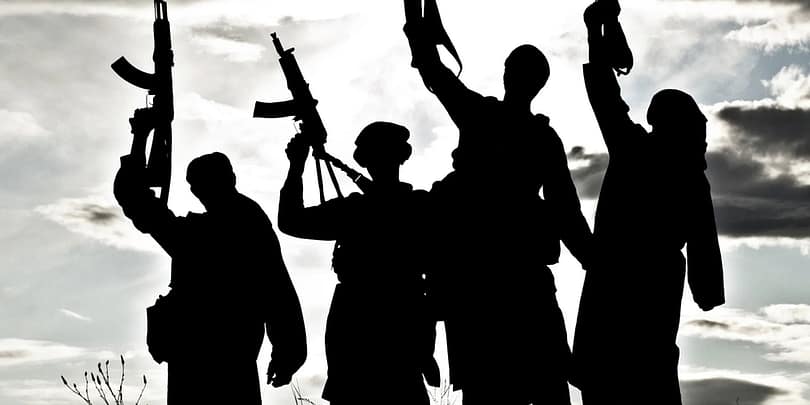 The Ghana police service in collaboration with the Ghana Immigration Service has debunked a publication by the Ghanaian Times News paper that, 48 terrorists were arrested in September 2022 at Ejisu in the Asante region.
The paper (Ghanaian Times) put up a publication on January 5 2022 that, the two security services have arrested some terrorists but they can not found. They alleged that, the GPS and GIS are in playing blame games as to the where about of these insurgents.
While the police claimed the suspects were handed over to the Ghana Immigration Service (GIS) in the Ejisu Municipality to deal with them, the latter insists the police handled the matter.

Ghanaian Time | Jan 5 2022
But in a statement released by the two security services, there not truth the said publication and it should be disregarded by all and sundry.
The statement indicates that, "no suspected terrorists have been arrested by the Police and the Ghana Immigration Service, and there is currently no blame game going on between the two state security agencies as is being falsely accused by the Ghanaian Times Newspaper."
Additionally, the two state security agencies made it clear that they detained 48 foreign people for indulging in unlawful Network Marketing in two different operations at Ekyem, Achiase, and Akokoamong near Ejisu in the Ashanti Region (GNET).
All 48 suspects were reportedly returned to their respective home countries between September 26 and September 29 after being profiled in accordance with routine operating protocols, according to the GIS and the police.
They cautioned the media against using the term "terrorists" "loosely and irresponsibly" since this may spread panic and anxiety throughout society.