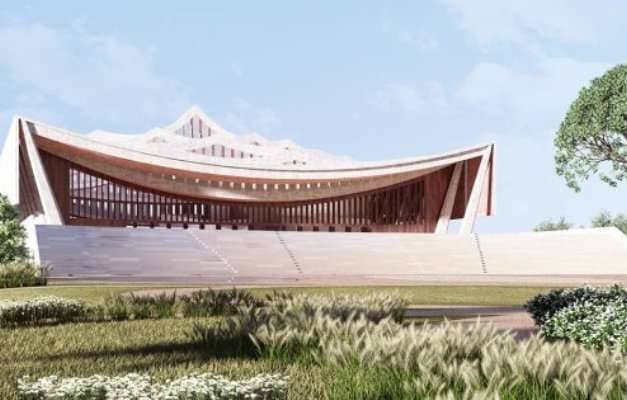 Francis Timore Boi, a tax analyst, is in favor of enacting a 10% fee on churches' gross receipts in order to raise the money required for the National Cathedral's construction.
He asserts that the action has its roots in the Bible, which is still the standard for the Christian world.
Francis Timore Boi stated it wouldn't be wise to use regular taxes to pay the cathedral in an interview with Citi News.
"Why should we take taxpayers' money from the consolidated fund to finance [the National Cathedral]?" I don't believe it is in the right direction. However, I believe that as a Christian, this should be funded by the church community in Ghana. The best we can do is that churches should be levied between five and 10 percent on their gross revenue over a five-year period so that the money can be used to finish this project."
This is related to the financial difficulties the Cathedral Secretariat is facing in obtaining the funding necessary to complete the project.
Several Ghanaians continue to question the wisdom of the government funding an edifice that is believed to be President Akufo-addo's personal vow to God, which has raised many problems around the National Cathedral project.
In an effort to raise GHS100 each month from one million Ghanaians, the Secretariat launched the "Ketoa Biaa Nsua" program.
The National Cathedral must be completed, according to President Akufo-Addo, who has promised God that he will, with the help of the Christian community.
Source: Citinewsroom