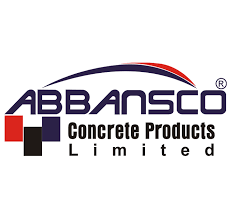 Company: Abbansco
Job Summary
We are hiring a Stock Accountant to perform the required responsibilities.
Minimum Qualification: Degree
Experience Level: Senior level
Experience Length:5 years
Job Description/Requirements
Job Requirements:
Responsible for maintaining accurate stock listings;
Facilitate and participate in monthly and annual stock counts;
Perform monthly stock reconciliations of physical counts against the system for all categories of inventory and highlight variances to the management;
Assist in developing and implementing inventory policies and procedures;
Report shortfalls and surplus inventory, weekly and monthly for replenishment;
Ensure that goods received by the warehouse are matched with the actual invoices from the suppliers;
Reconcile stock deliveries with purchase orders and or agreed contract terms, and raise non-conformity reports where applicable;
Ensure that finished goods dispatched to the customers are matched with the actual invoices issued to the customers;
Coordinate with the warehouse team to implement and ensure a control system to reduce damage, breakage, and inventory obsolescence;
Support accurate and timely financial reporting by ensuring all stock data is updated correctly;
Manage the monthly financial close process for all categories of stock;
Ensure proper records and classification in terms of cost and quantity of all inventory items; Finished Goods, raw materials, spare parts, and other consumables
Ensure stock ledger entries are properly coded and classified;
Carry out spot checks on stock balances in the warehouse as against the system records to capture any anomalies;
Requirement:
Good understanding of stock-related operational and control requirements;
Strong analytical and problem-solving skills;
Team player with good communication skills;
Ability to work with minimal supervision; and
Person of high integrity and self-discipline;
Should know Tally
CVs should be sent to: abbanscoconcrete@gmail.com
Salary Range: Negotiable
Location: Accra
Please click here to join our WhatsApp group about jobs and scholarship opportunities.
Please note you don't pay money for this job. We discourage you to do so.