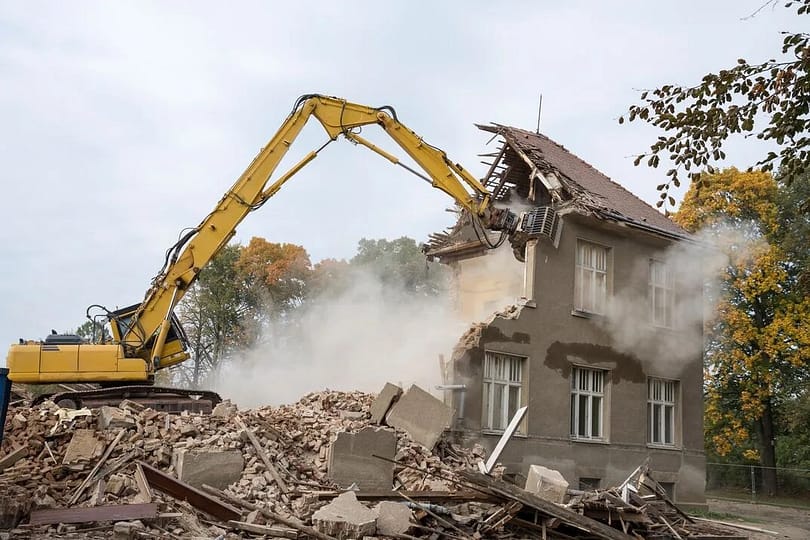 The National Disaster Management Organization (NADMO) has threatened to destroy all structures built by developers inside of the buffer zones around the local quarry firms in the Nsawam Adoagyiri Municipality of the Eastern Region.
The Municipal Security Council has received a number of complaints from quarry businesses operating in the Nsawam Municipality over the invasion and ongoing encroachment of both private and individual developers into their buffer zones.
According to NADMO, the continued encroachment and presence in the working areas of these quarry companies endangers not only the lives of the encroachers but also the government, as the latter would be forced to fork over enormous sums of money to cover medical costs in the unlikely event of an accident.
Amoafo Smart, the head of the municipal NADMO, told Citi News about the disturbing trend and predicted that since all the businesses are threatening to shut down and leave the nation, the country will likely import quarry materials for building.
"The government gave the permit to the concession and as an assembly, we created the buffers. But if we don't clamp down on these illegalities, we might import quarry stones and materials and that is not the best for the country. The Assembly has not given permits to those buildings so they are building illegally, so we want to enter the buffer zone and destroy all those structures."
However, he urged the Minister of Lands and Natural Resources to step in right now and support the assembly during a planned demolition exercise in order to protect people's lives and property in the operational regions.
"We are appealing to the Minister. He said sometime back that he is going to chase these people. He should come to our aid and support us to save the business for the operators to survive. They have threatened to move their companies."
Credit: Citinewsroom