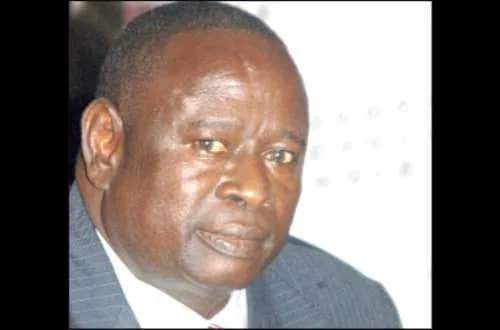 The newly appointed Minority Leader, Cassiel Ato Forson, has received an apology from Cletus Apul Avoka, the member of parliament for Zebilla East, for calling him a nonentity.
The former majority leader criticized the timing of Ato Forson's appointment in a previous interview with Citi News, saying the party lacked the luxury of time to transform a nobody into someone.
"This is not the time to make nobody a somebody, this is not the time to make nobody a somebody, this is the time to galvanise all of us to fight the NPP so that we can win elections, not to make heroes out of nonentities, this is not the time," Mr Avoka said on Tuesday.
Nevertheless, Mr. Avoka attempted to explain his prior remarks on Eyewitness News on Thursday, claiming he didn't mean to disparage the Minority Leader.
"I will be the last person to say that and if I said that then it was an error. What I wanted to say was that this is not the time to drop somebody and elevate another. This is what I was trying to say and if in the process I said something different, I must apologise and I am very sorry. I cannot denigrate any of my colleagues."
Minority Leader Haruna Iddrisu was replaced earlier this week by Dr. Cassiel Ato Forson by the NDC.
As the Deputy Minority Leader and Minority Chief Whip, respectively, Emmanuel Armah-Kofi Buah, MP for Ellembelle, took over for James Klutse Avedzi, MP for Ketu North. Kwame Governs Agbodza took over for Muntaka Mubarak, MP for Asawase.
Following the selections, more than 70 MPs petitioned former NDC flagbearer John Mahama and the NDC Council of Elders to halt the leadership transitions until a meeting between the minority caucus and party management.
Given the lack of input, the MPs think the reorganization is premature and does not bode well for the opposition party moving into the upcoming elections.
Credit: Citinewsroom