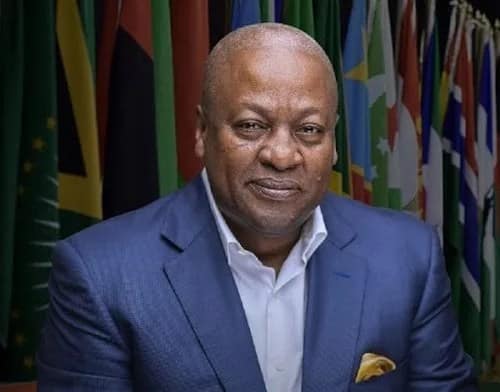 According to former president John Dramani Mahama, African leaders who are older than 80 should not hold onto their positions of authority.
On January 27, 2023, in the United Kingdom, he spoke to a group on the subject of "Africa's Strategic Priorities and Global Role."
He asserts that such elderly leaders are prone to forgetting things and are incapable of making decisions that will advance their nations.
When questioned about his thoughts on aging leaders in Africa still holding onto power, Mr. Mahama responded in this way.
"When you have a leader who is old, he has no business continuing to be a leader, it doesn't matter where the person is coming from, whether Africa or wherever," he noted.
Mr. Mahama added that: "When you have leaders who have problems in terms of thoughts, they have no business continuing being in leadership, especially when you have a continent with a population as youthful as Africa. 60% of the African population is young. So why would 80-year-olds and 90-year-olds still want to lead? I was going to say they should be home taking care of their grandchildren, but I recently became a grandfather myself".
There are a number of African leaders who are above 80 years and in active service.
Among them are Presidents Paul Biya of Cameroon (89 years old), Hage Gottfried Geingob of Namibia (81 years old), Alassane Ouattara of the Ivory Coast (81 years old), Teodoro Obiang Nguema Mbasogo of Equatorial Guinea (80 years old), and Emmerson Mnangagwa of Zimbabwe (80 years old).
Please comment below if you know any other older president in Africa
The post You can't continue being president if you are old – Mahama to African leaders appeared first on Citinewsroom – Comprehensive News in Ghana.