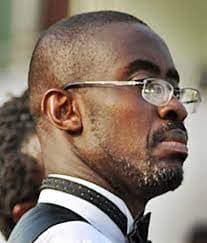 A private legal practitioner and leading member of the pressure group Occupy Ghana, Ace Anan Ankomah, has been recounting his life story.
Ace Ankomah in an interview on Foot Prints on Citi TV hosted by Samuel Attah-Mensah, said his advocacy work and social change campaigns are because he's always irritated by issues affecting the country.
"I have always stated my views, I have neither been shy to say what I think. I'm no shrinking violet, I don't pull punches, and I don't suffer foolishness gladly. I see a country that has so much, yet so little. It's a painful thing to look at Ghana."
"Ghana irritates me very much. Every day, I give up on Ghana, and the next day, I'm back still trying to see if we can make Ghana well. Every day I say, "Let's just give up, but sometimes I feel like let's just forget it. It happens to me and I will say today I won't bother myself with Ghana, in two hours I'm back writing something about Ghana, because this is Ghana".
The outspoken lawyer, who is also the managing partner at Bentsi-Enchill, Letsa, and Ankomah law firm, explained that he's now toned down on expressing his views on the happenings in the country as a way of disciplining himself.
Even with that, he said he still does his advocacy work via OccupyGhana.
"I can understand those who do not want to speak, it comes at a cost because everybody out there thinks they can insult you because you speak your mind. People say why don't you speak too much of late? I said I grew up and decided to discipline myself. You know me I can pick a fight in an empty room, I don't fear engaging in a fight with anyone. I can't pull punches, so the best way to discipline myself is not to get involved at the human advocacy level. But I will do what l can through OccupyGhana," he noted.
Ace Ankomah said the group has been able to make some impact on governments' decisions despite the many threats its members encounter.
"OccupyGhana has never organised a demonstration. We rather join other groups' demonstrations. The beginning of OccupyGhana was very rough. In one day, two members had acid on their car tires. People said you guys if you go on the streets, we will teach you a lesson. They said they will do a Morgan Tsvangirai out of you [us]–The Zimbabwean opposition leader who was beaten," he underscored.
He said the group members lately do a lot of writing on issues that need change, and they are never tired.
"After the demonstrations what next? So we decided to carry the battle to an intellectual level and that has evolved. We realised that we don't have to be on the streets, organise press conferences, speak to radio stations to make an impact anymore."
"We decided to write, I do a lot of writing, and I'm never tired. I spend two hours every day doing OccupyGhana work. I tell my friends in government, I can follow you like a demon, I follow them and we harass them. Sometimes we sit back, and we are amazed at the things we have achieved by just writing letters," Ankomah emphasised.
The post-Ghana irritates me; I give up on it every day – Ace Ankomah appeared first on Citinewsroom – Comprehensive News in Ghana.