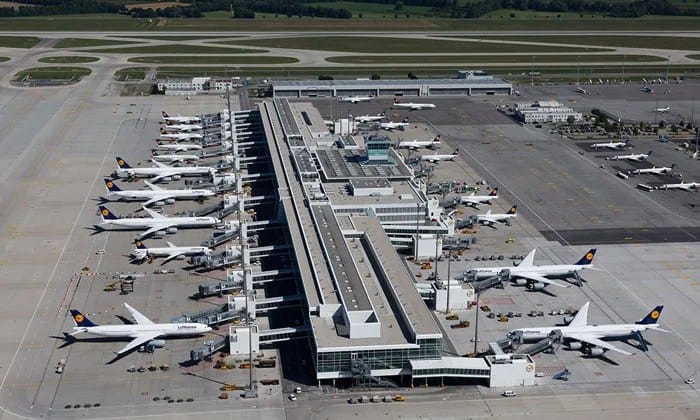 At Komenda in the Komenda-Edina-Eguafo-Abrem (KEEA) Municipality of the Central Region, feasibility studies are ongoing for the development of Ghana's largest cargo airport.
The facility would become Africa's top location for large-scale aircraft repairs and crew training to provide quick reactions when calamities occur with a focus on tourism and aviation excellence.
In order to significantly increase intra-African trade through the African Continental Free Trade Area,(AfCFTA) the action is in line with the government's agenda for economic development.
At a stakeholder's event in Cape Coast on Wednesday to discuss the state of work done, Mr. Leslie Alex Ayeh, a Senior Partner at Ayeh & Ayeh, the Consultant working on the cargo airport, dropped the clue.
According to him, the initiative would promote travel, trade, and connectivity to foster economic growth, and employment, reduce poverty and raise standards of living.
Due to Ghana's advantageous position in international trade, the AfCFTA would enable the 54 African nations to merge into a single market with 1.3 billion people.
According to Mr. Ayeh, increasing intra-African trade in industrial goods will help Ghana progress its manufacturing sector and industrialize, creating more job possibilities for the country's expanding youth population.
Due to the region's strategic location, it would also entice major international corporations to engage in the ready market.
Regarding the decision to locate the project in Komenda rather than Cape Coast, Mr. Ayeh stated that the best location was determined to be Komenda after conducting a baseline study of the geographical, topographical, and layout characteristics of six different locations, including two each in Takoradi, Komenda, and Cape Coast.
"An in-depth spatial survey was carried out on these sites, and Komenda Site 1 was chosen as the best location based on social, environmental, and economic indices," he said.
As part of the project, the Takoradi-Cape Coast Highway would be upgraded to a double carriageway to make commuting easier.
In addition, a railway connection connecting the two cities would be built to transport cargo to and from Takoradi Harbour and Cape Coast Airport.
Regarding the advantages of education, he stated that a civil aviation school would be formed to offer training in air transport for efficient civil aviation management services.
To make the initiative a reality, Mrs. Justina Marigold Assan, the Central Regional Minister, asked for the unwavering support of all stakeholders.
She claimed that in light of the significant socioeconomic advantages, it was still essential to improving the situation in the area.
Officials from the Environmental Protection Agency, Ghana Export Promotion Authority, Lands Commission, Ghana Chamber of Commerce and Industry, Ghana Union of Traders Association, Ghana Water Company Ltd., and the MMDAs, among others, attended the forum, which was organized by the Regional Coordinating Council.
Credit: Citinewsroom