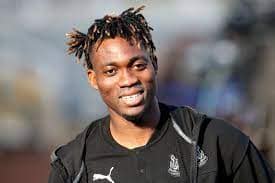 Black Stars winger Christian Atsu has survived the building collapse in which he was living before to a 7.8 magnitude earthquake in Turkey.
Christian Atsu ve Taner Savut'un da enkazında yer aldığı belirtilen İnönü Bulvarı Ekinci Mahallesi No: 62 Rönesans Rezidans'dan son görüntü.
pic.twitter.com/Vb4JGkycwK
— Ekrem KONUR (@Ekremkonur) February 7, 2023
With nearly 4,000 fatalities and 15,000 injuries, Turkey has proclaimed a national day of mourning.
While relief, including food and clothing, is being given to those in need, hundreds of thousands are still waiting to be saved.
According to Turkish journalist Ekrem Konur of Radvospor, Atsu was discovered in the parking lot of the house he was living at.
His body suffered damage and fractures from the crumpled building's columns.
Atsu was found alive and is currently receiving care at the state hospital in Hatay, claims Ekrem.
Hatayspor manager Mustapha Ozat said: "Christian Atsu is currently in the hospital for treatment. We don't know the details of his foot injury. "We are also praying for our colleague, Taner Savut, who is still under the rubble, I hope we will get good news."