The Ghana AviationNews, in collaboration with the CN1 Channel, will host the Business Expo 2023 for exhibitors to showcase new business opportunities in Ghana to the world.
The organizers believe the current global situation necessitates the use of innovation to help mitigate the consequences and boost investor confidence by bringing top companies to the Expo, including airline companies, exporters, tour operators, travel agencies, manufacturing companies, hotels, hospitality companies, financial institutions, network companies, construction firms, Ghana made producers, Agro Businesses, Auto Businesses, schools, restaurants, media, health organizations, arts, and entertainment, which are perfectly aligned with the African Continental Free Trade Agreement (AfCFTA), of which Ghana is the host country.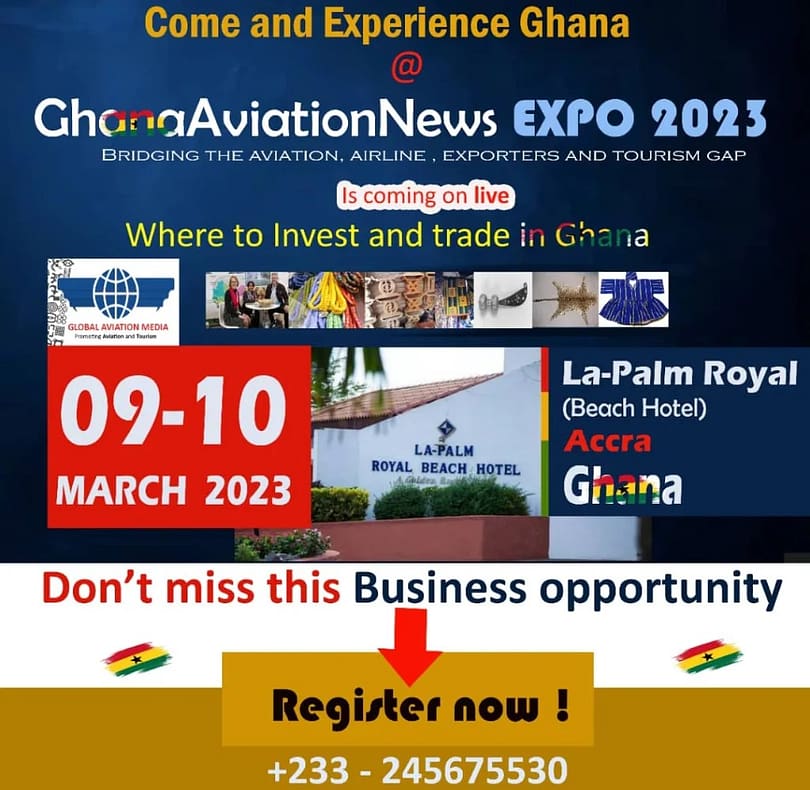 By taking part in expos, nations can quickly construct a miniature version of the world, serving as a microcosm of advancement and communication on a worldwide scale.
The Expo will offer a singular and global platform to engage in cultural diplomacy and meet with other participants, potential tourists, trade partners, and investors.
The expo features three subthemes that are opportunity, mobility, and sustainability. Its overall theme is "connecting minds, creating the future."
The expo's purpose is to discover concepts associated with the theme as well as answers to concerns and challenges on a worldwide scale;
According to the Event's Executive Coordinator, Kwabena Kumi Ofori-Addo, this will be the start of a New World Order.
During the expo, international participants will organize their cultural programs in addition to taking part in expo-organized activities.
Live performances will also be given by MC Mr. Claud and THE STARLITE BAND.
Check the details of the programme in the attached flyers in this article.