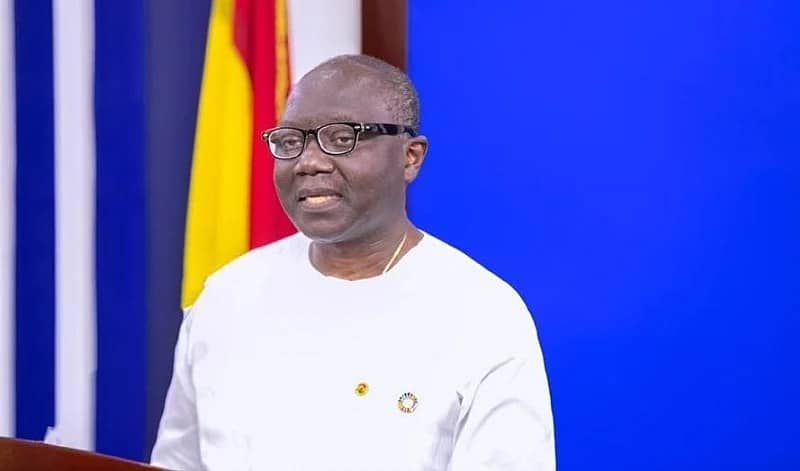 The Business Committee of Parliament has been instructed by Speaker of the House Alban Bagbin to call Finance Minister Ken Ofori-Atta for a briefing on the government's domestic debt exchange program.
Following the picketing of retirees at the Finance Ministry to demand exemption from the exercise, the Minority expressed concerns and demanded policy specifics on the program.
Members of the legislature, according to Speaker of the House Alban Bagbin, are prepared to help the government.
"Parliament is ever prepared to assist government to get out of this quagmire. So, what I can say now is that parliament has spoken, and that is the end of it. The minister must be scheduled by the business committee as early as possible because this is an urgent matter because the pensioners are picketing at the ministry. We need to do this as quickly as possible. Business Committee should schedule the Minister to appear before the house for a brief on the state of affairs."
Abena Osei Asare, the deputy finance minister, promised to keep MPs informed of the situation.
Despite fierce opposition, the Domestic Debt Exchange Programme's sign-up deadline for people and institutions expired on Tuesday.
The agreement obtained thus far will be presented to the House, Abena Osei Asare informed the legislature.
"We have mentioned that once Parliament comes through, we will come and brief the house on the steps we have taken so far. Parliament was on recess and it has just resumed. So we shouldn't jump the gun. A little patience so we do not muddy the waters out there."
Pensioners to picket over DDEP
This week, the Pensioners Bondholders Forum will picket outside the Finance Ministry for the third time in an effort to get the government to exclude them from the Domestic Debt Exchange Program.
Angry bondholders demonstrated on Monday and Tuesday, and they've promised to do so again today unless the government responds to their demands.
The retirees want the domestic debt exchange program completely scrapped.
However, the Finance Minister cautions that individual and pensioner bondholders' refusal to participate in the Domestic Debt Exchange Programme may delay government efforts to recover the economy.
Credit: Citinewsroom