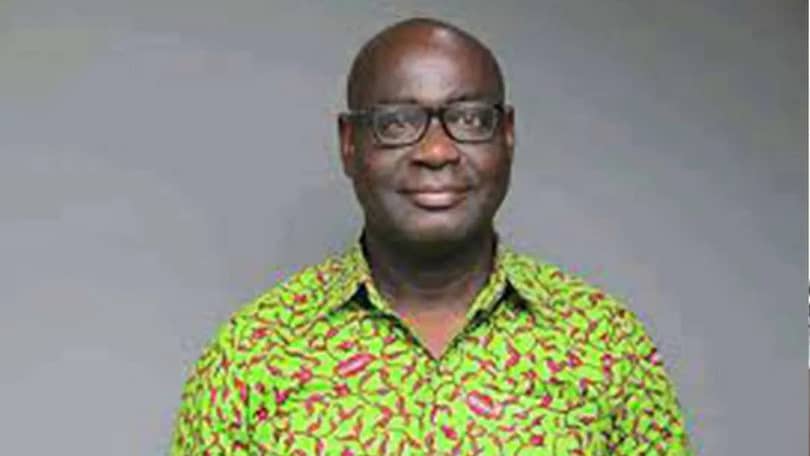 The ministerial reshuffle by President Nana Addo Akufo-Addo, according to Horttodze Alexander Roosevelt, Member of Parliament for Central Tongu, is an insensitive decision that will only strain the public coffers.
The legislator claims that salary rises and other perks would result from the promotion of some Deputy Ministers to the status of Ministers of State.
"People are calling on the President to cut down on expenditure, but he rather seems to be increasing it. Someone who was a deputy Minister has been moved to a ministerial position and this means salaries will increase with other benefits. So it means that expenditure will go up at this time.
Tuesday saw the promotion of OB Amoah, a deputy minister of local government, to minister of state in the same ministry by President Akufo-Addo.
Amin Adam, a deputy minister of trade, has also been proposed to take Charles Adu Boahen's post as minister of state in the finance ministry.
Alexander Roosevelt remarked in a Citi News interview that President Akufo-Addo's recent appointment was made in bad faith.
"This is unfortunate because we thought the numbers were going to be cut down. This is too bad and shows a sign of insensitivity to the plight of the ordinary Ghanaian", the legislator added.
Political commentators have urged the administration to make some adjustments in response to the economic crisis on numerous occasions.
However, KT Hammond, the MP for Adansi Asokwa, was chosen to succeed Alan Kyerematen in the Trade and Industry Ministry, and this is only one of the changes made by the President.
Bryan Acheampong, a member of parliament from the Abetifi Constituency, has also been proposed to lead the Ministry of Food and Agriculture.
Stephen Amoah, a former MASLOC leader and member of parliament for Nhyiaeso, has been proposed as the deputy trade minister.
Former Director-General of the State Interests and Governance Authority (SIGA), Stephen Asamoah-Boateng, is appointed as the next Minister of Chieftaincy and Religious Affairs.
Herbert Krapa, a deputy minister for trade, is now a deputy minister in the energy ministry.
Credit: Citinewsroom.