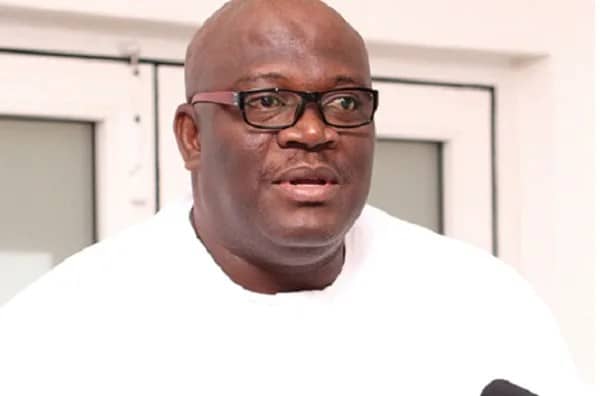 The Greater Accra Regional Minister, Henry Quartey, claims that some NPP members are undermining his efforts in the Region.
The "Let's Make Accra Work Again" initiative was started by the Minister to maintain order and discipline in the nation's capital.
As part of this endeavor, residents who are defiling the city, such as traders and hawkers, have been prevented from continuing their operations, and those who are in improper places are being transferred.
The Minister is being urged to be transferred to other Regions so that he can continue his outstanding job there by many locals and the majority of the community, who view this project as a positive effort.
However, the project has been delayed for months, leading some to doubt the Minister's dedication to the "Let's Make Accra Work Again" initiative.
They ponder whether the Minister has given up trying to stop the unethical behavior.
The Minister explained the reasons the project is not moving forward in an interview on Peace FM's "Kokrokoo" broadcast on Monday morning.
He claims that some members of his own political party are actively "fighting" to make sure he loses.

"The President has never, on any day, told me that Henry, stop what you are doing. The Vice President has not, in fact, Office of the President has not but I will say that there is an internal sabotage from my own party. Yes! And that is what has led us to where we are," he revealed.

The President and Vice President, he continued, are "happy with what we are doing," but his main adversaries are members of his own party. He revealed that these assassins have been working behind his back to incite the populace to maintain their indiscipline, particularly by telling the traders who have been relocated to resume trading along the roadside or at unapproved locations.

"Internally, some people are sabotaging the work of Henry Quartey and I wonder whether it is for the good of the people of this country or for their own selfish interest", he reiterated.