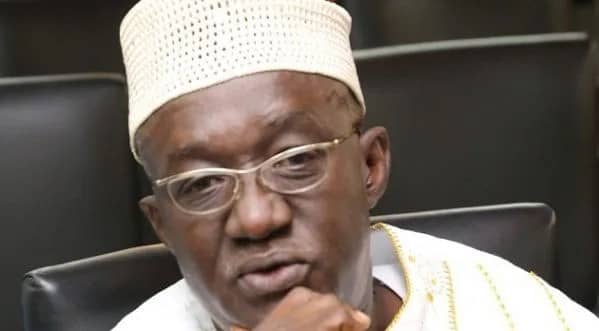 New Patriotic Party executives in the Navrongo Central constituency have vowed to work assiduously to snatch the parliamentary seat from the National Democratic Congress in the 2024 general elections to honour the memory of former MP for the area, Kofi Adda, of blessed memory.
Marking the one-year anniversary of the passing of the former Aviation Minister, the NPP executives in the constituency say the soul of Kofi Adda would not rest well if they do not honour him by winning the Navrongo Central seat for the NPP.
Kofi Adda died at the Legon Hospital on October 14, 2021, after a short illness and was buried in his hometown of Pungu in the Upper East Region.
The remembrance day was marked by a procession to his tomb, the laying of a wreath, and a special lecture at the C.K Tedam University of Technology and Applied Science.
Wife of the late Kofi Adda, Victoria Acheampong Adda remembered her husband as a loving and hard-working man that has contributed immensely to the Navrongo Central and must be honoured by peaceful elections in the NPP.
"So I say to the NPP, let peace reign within your ranks and I pray for successful elections and God knows the heart of man and I pray for the best."
The Upper East Regional Minister, Stephen Yakubu also called for unity among the executives and the supporters of the party in the constituency to win back the seat from the NDC.
"His wish before he died was to see everybody and that is what we have started doing so that we can all come together to win back the seat from the NDC."
Joseph Adongo who is the Municipal Chief Executive for the Kassena-Nankana East District also declared his intentions to contest the primaries to lead the party in the constituency in the 2024 parliamentary elections.
The post We'll snatch Navrongo Central seat from NDC in honour of late Kofi Adda – NPP appeared first on Citinewsroom – Comprehensive News in Ghana.