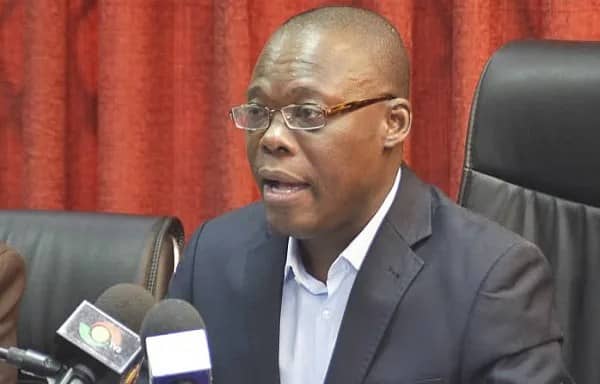 Prior to the 2024 General Elections, the National Democratic Congress (NDC) General Secretary, Fifi Kwetey, has announced dates for the opening of nominations, the purchase of nomination forms, and the submission of nomination forms.
The 2023 nomination period runs from February 22 to February 24.
A separate nomination form must be used for each candidate.
The nomination forms, however, have been upgraded from GH30,000 to GH50,000.


"Forms of nomination may be made available in the office of the General Secretary for purchase at a non-refundable fee of Fifty thousand Ghana Cedis (GH¢ 50,000.00) paid by bankers' draft," a notice of Elections signed by the General Secretary stated.

"Completed nomination papers must be delivered to me with the required deposit of Ghc 500,000.00 (Banksers' draft) between the aforementioned hours from the 20th day of March to the 22nd day of March at the Party Headquarters," he added.

On May 13, 2023, between the hours of seven in the morning and five in the evening, a poll will be conducted at the chosen location inside the Constituency in all regions.


Timetable


On Saturday, May 13, 2023, the presidential and parliamentary primaries would both take place simultaneously.
The NDC General Secretary, Fifi Fiavi Kwetey, announced the election schedule at a press conference on January 18 in Accra. "The two elections will take place on the same day in all the voting centers in the 276 constituencies, including Santrokofi Akpafu Likpe and Lolobi (SALL), and the NDC headquarters will also act as a voting center," Mr. Kwetey said.
Johnson Aseidu Nketiah, the party's national chairman, National Communications Officer Sammy Gyamfi, Member of the NDC legal team Baba Jamal, and former flag bearer aspirant Sylvester Mensah were among the prominent party figures in attendance at the news conference.
According to the schedule, nominations for prospective parliamentary candidates would commence on February 22 through February 24, allowing interested individuals to select nomination forms on the NDC website for a fee of GH5000, which must be paid by Mobile Money.
Although presidential candidate nomination would also take place from February 22 to 24, interested candidates would need to pick up nomination forms from the party's general secretary's office and pay a cost of GH$30,000 via banker's draft.
Aspirants who are female or have severe disabilities, however, would only be needed to pay 50% of the price.
Prior to the start of the vetting process on March 27–29, prospective presidential and parliamentary candidates would need to turn in their completed applications between March 20–22.
Before the election on May 13 there would also be a window for appeals on the results of the screening procedure from March 30 to April 6.
Source: Peacefmonline.com