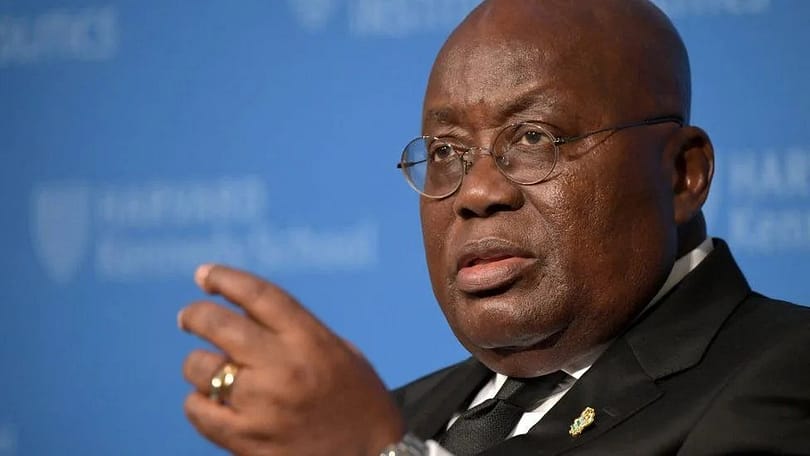 President Nana Addo Dankwa Akufo-statement Addo's that "coup not an option for Africa's crisis" is dubious, according to Paul Coonley Boateng, Head of the Africa Centre for Security and Intelligence Studies (ACSIS).
He explained that instead of telling the international community, the president should have had the guts to warn his fellow African leaders.


"As ECOWAS Chairman, what did he [President Nana Addo] do to reduce this problem in West Africa?" he questioned in an interview with NEAT FM's morning show, 'Ghana Montie'.


Coup not solution to Africa's problem

The international community has been asked by President Nana Addo Dankwa Akufo-Addo to make it clear to coup plotters that coups have never been, and will never be, enduring answers to Africa's political, economic, and security concerns.

"Statements condemning coups alone without corresponding action will, however, achieve little or nothing, as witnessed in recent times. This problem requires collective agreement, effective deterrence, bold action, and, equally important, adequate preventive measures," he said.


The President said that "there are those who still hanker after authoritarian, personal rule, because they claim Africa is underdeveloped and democracy is burdensome, and we need to get things done in a hurry" while delivering the keynote address at a side event organized by the United Nations Development Programme (UNDP) on the fringes of the Munich Security Conference in Munich, Germany, on Friday (17 February 2023).
He cited the 2019 Annual Risk of Coup Report in saying that Africa has more coups than any other continent, calling this "an unsavoury figure."

Ghana's coup

President Akufo-Addo used the example of Ghana to illustrate how political volatility characterized a large portion of the country's early years as an independent nation. Ghana gained a reputation for trying out every political experiment under the sun.

"The one-party-state of the First Republic was overthrown in our first military coup, and the Second and Third Republics, which were practising democratic governance, were also overthrown by coup d'états. My father, President of the 2nd Republic, was overthrown some 51 years ago, on 13th January 1972. Kutu Acheampong's coup brought his stay in office to an end," he said.
Bad leadership


However, Paul Coonley Boateng contends that poor leadership was to blame for the toppling of President Nana Addo's father.

"The records are there . . . with every coup the military has their reason for any government overthrow," he noted.


Fix your government if you don't want a coup

Mr Coonley Boateng further said, "If the citizens are fed up with bad governance and call on the military to save the situation, they will have no option but to listen to the masses. If you don't want a coup, you practice democracy and don't make things too rigid and autocratic."

"It's not about sending a strong message; it is what you will do to make the people happy. He [President Nana Addo] can't go and stand somewhere to send a strong warning . . . when they gave sanctions to Guinea and Mali did that deter them? It is not the sanctions that will make them stop what they are doing, it will not work," he told host Kwesi Aboagye.