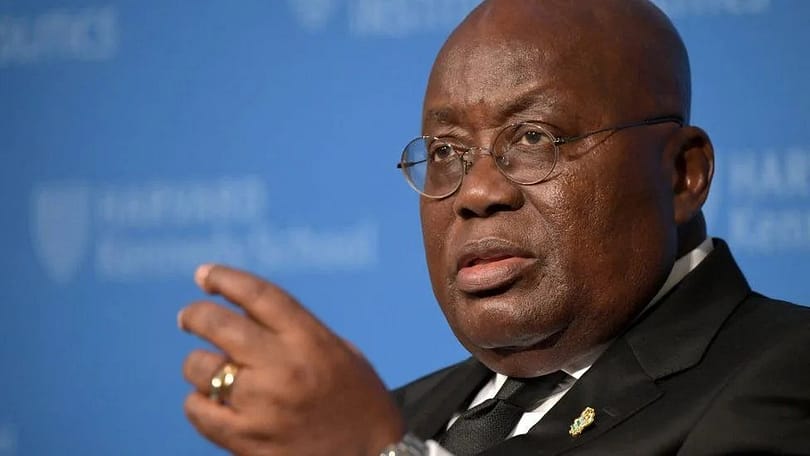 Osei Bonsu Amoah, the newly appointed minister of state for local government, decentralization, and rural development, claims that President Akufo-Addo has made steps to reduce spending and the nation's debt issue by dismantling various ministries set up during his previous administration.
These ministries, in his opinion, consist of Zongo Development, Aviation, Special Development Initiatives, and Regional Reorganization.
That follows the Minority in Parliament's demand that the 86 ministers be immediately cut to 65, stating that they would not back a unanimous vote at the Appointments Committee, of which some are members.
The NDC MPs questioned the Minister of State designate on the issue and requested that he persuade the President to shrink when he appeared before Parliament's Appointments Committee yesterday.
Response

Mr. O.B. Amoah responded by stating that President Akufo-Addo had reduced the number of his ministers from around 126 to 85, and that the President is not just sitting idly by. "The statement can get a little broad at times,"

"And in any case, beyond that the government has cut down on everything for appointees, including MMDCEs who keep complaining that they wish they were exempted because of the level they are still pegged – 2017," he submitted.

He added, "So it is not that the President is not aware of austerity or that nothing has not been done. Some may wish to do it in a different way or style."

"We saw that we used to have, so rosy, six Ministers of State and the famous three wise men, but as the constitution says 'the President shall appoint persons to help manage the state.'

"If at any point in time the President feels that he can manage us or run the state, sometimes, you have to give him the benefit of the doubt, especially when you see that efforts have been made to cut down, and who knows, he may even still cut down," he noted.

The nominee stated that he does not believe the number of appointees should be a major concern every time, saying, "Sometimes, you get the impression that some people wish we had only five ministers and all our problems in Ghana would be solved." The nominee said, "Sometimes, you get the idea that some people wish we had only five ministers and all our problems in Ghana would be solved," when asked if he thought the number of appointees should always be a key concern."

"But we have never been in the shoes of the President. As I said, a lot has been done and a lot may still be done," he added.

"For those of us in Parliament, we practically take our pay from Parliament," Mr. Amoah remarked in reference to promotion. "Getting a higher position doesn't indicate that your standing has changed as far as salaries or emoluments."
Source: Daily Guide