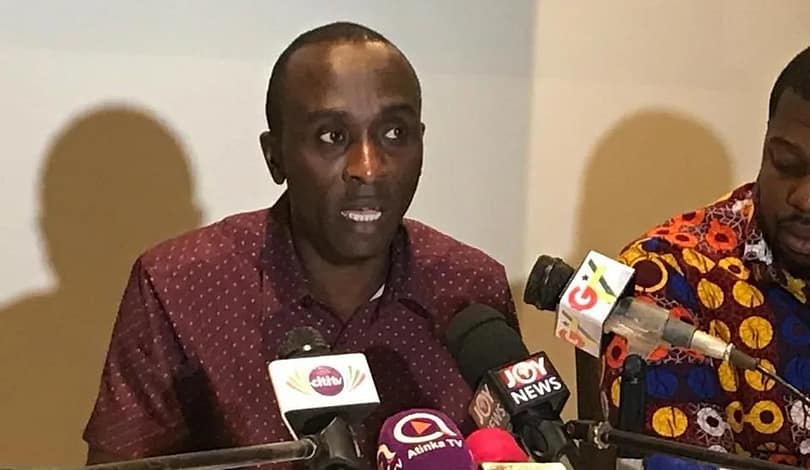 Ernest Owusu Bempah, the New Patriotic Party's (NPP) deputy communications director, claims that the NPP is unconcerned by John Dramani Mahama's plan to run for president once more.
In the forthcoming general elections, he believed Ghanaians "will not prefer a dead goat over a limping elephant."
According to Mr. Bempah, Ghanaians would be able to easily attest to the difficulties and chaos they had during Mr. Mahama's administration and will be able to reject him on that basis for the 2024 elections.
He said that under President Mahama's administration, many individuals, particularly young people with financial challenges, were unable to attend school, but that under President Akufo's administration, Addo's free SHS has become a reality, serving approximately five million pupils to date.
Mr. Owusu Bempah responded to Mahama's decision to run for president in the 2024 elections by telling journalists:
"We all know our political history, what has Mahama got to offer the people of Ghana? As Vice President, as a caretaker president, and the sitting president, for six years, he ran the economy like a casino economy. His key legacy was dumsor which was a nightmare for every Ghanaian. Hundreds of thousands of jobs were lost."
He claimed that the economy was on its knees under the Mahama administration even though there was no major global crisis.
"We handed over an economy that had discovered oil in commercial quantity, GDP was about 14 percent when we were leaving power but when Mahama took over before 2012, GDP dropped to 3.5 percent, that tells how he ran the economy down. This is the economy that NDC left, with abysmal performance in all sectors," Mr. Bempah further lamented the damage done by Mahama's administration.
Mr. Bempah also hinted that John Mahama's mistake was so pervasive that it brought to cross-sectoral pain..
"The ordinary barber, the hairdresser, the trotro driver suffered. We were not in a pandemic, yet this was the growth, it was terrible under NDC. In 2013 depreciation of the Cedi was 14.5 percent, in 2014 it was 31.3 percent depreciation. We are talking about the dead goat. Most of the Ghanaian industry collapsed under NDC regime, from PNDC to Mahama NDC, so I am daring them to come and tell us that it is not right.
"In the banking sector, the interest rate was about 35 to 40 percent under Mahama, high cost of borrowing, there was no crisis, and corruption was the order of the day. Mahama institutionalized corruption in this country, they made corruption part of our body politics, to the extent that the leader himself was part, such as Kanazoe fiasco, the Airbus scandal, Isofotone. A company cited by Bloomberg and New York Times as one of the most corrupt companies in the world was awarded the $280 million contract to build the circle interchange."
Because of this, he urged Ghanaians to exercise wisdom, noting that "Mahama is coming for just four years" and "what will he do in four years that he couldn't have done in his six years as president?"
Credit: Citinewsroom