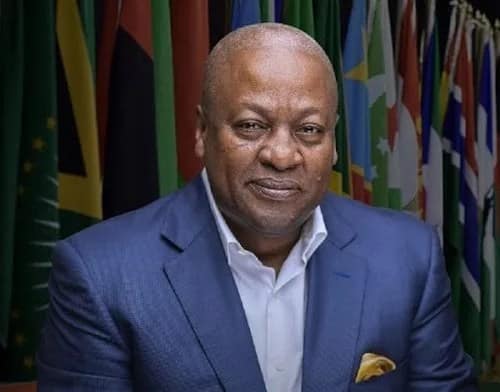 The ruling New Patriotic Party (NPP) has stated that it is not frightened by former president John Dramani Mahama's plan to run for office in the general elections of 2024.
Richard Ahiagbah, the NPP's director of communications, stated that the party is not concerned about a man who has no track record to point to from his time as president.
After failing to lead the NDC into victory in the elections of 2016 and 2020, Mr. Mahama announced on February 21 that he would lead the party once more in the elections of 2024.
On Wednesday, February 22, a group of his supporters picked up nomination forms on his behalf.
Mr. Ahiagbah predicted that the NPP would win the 2024 elections while speaking to media in Accra after Mr. Mahama's forms had been picked.
Asked if the NPP was frightened of Mr. Mahama's decision to contest the 2024 elections, Mr. Ahiagbah said it will neither be difficult nor surprising to beat him because the NPP had already done so on two occasions.
"We have beaten him twice, so you just conclude for yourself if we are afraid of him. It is all mathematical, and we have defeated him twice. He is even afraid to plainly declare whether he is going to contest or not. We are ready for him."
According to Mr. Ahiagbah, the NPP is not concerned about John Mahama, whom they are convinced will be defeated, and is instead just concerned about how to strengthen Ghana's economy.
"We are interested in how we can build our economy, and we want to know whether he has the solution because we saw him vanquish the gains that he got, and we saw him collapse our economy and banking sector. He doesn't have what it takes to improve Ghana because if he had what it took to do that, he wouldn't have vanquished our economic gains and taken us to the IMF.
Credit: Citinewsroom