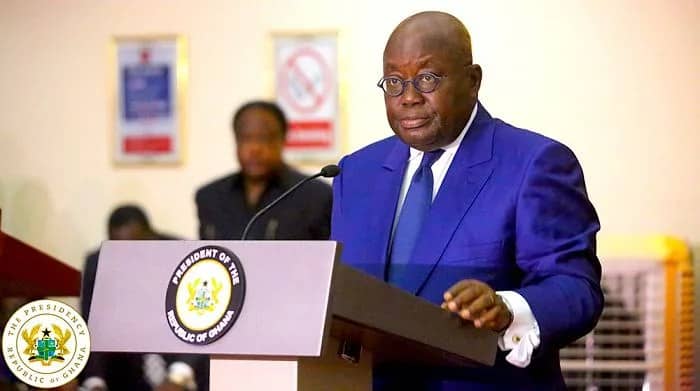 The Diplomatic Corps has been urged by President Nana Addo Dankwa-Akufo-Addo to support Ghana's application for a $3 billion bailout at the International Monetary Fund (IMF).
Speaking to members of the diplomatic corps on Tuesday at the Peduase Lodge, the president expressed his confidence that the IMF agreement will be finalized by the end of March thanks to the Paris Club's support.
"Just as we managed to achieve a staff-level agreement with the Fund in record time in December last year whose terms were systematically fulfilling including the difficult but ultimately highly successful process of the Domestic Debt Exchange Programme, I am confident that with the cooperation we have received from the members of the Paris Club and the People's Republic of China, which sent a delegation from China's EXIM Bank to Accra over the weekend to meet with officials of the Ministry of Finance, we shall be able to go to the Board of the Fund to conclude finally the agreement by the end of March," he said.
President Akufo-Addo added "this will set the stage for the strong recovery of Ghana's economy. Needless to say, we will hope that all Ghana's friends will weigh in with words of support at the Fund."
Ghana and the IMF have already established a staff-level agreement (SLA), but the board has not yet approved it.
Daniel Krull, the German ambassador to Ghana, has cautioned that if China rejects a debt reduction proposal, the $3 billion bailout from the International Monetary Fund may not be authorized.
"We are ready to take our part when others are ready to do that, so all major creditors must be ready to help Ghana. The Big elephant in the room is China. China is the largest creditor to Ghana and so far [China] is not supportive of setting up of a creditors' committee, where the creditors will sit down and agree on an aid package for Ghana."
Credit: Citinewsroom