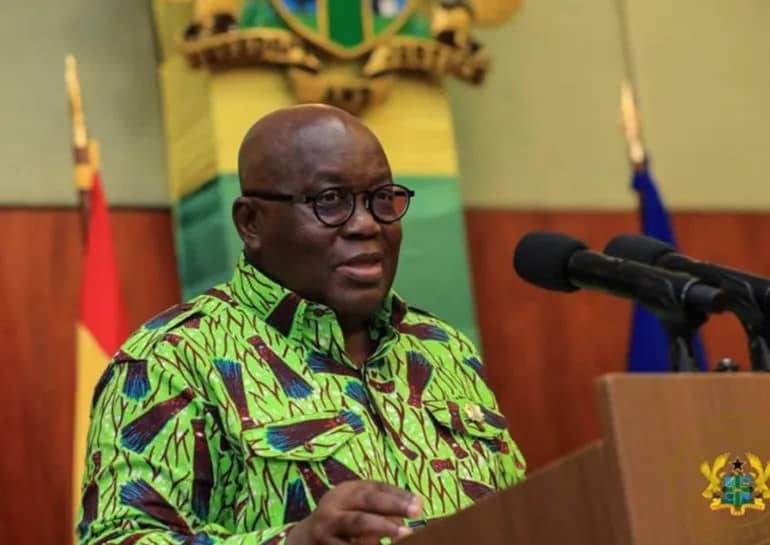 President Nana Addo Dankwa Akufo-Addo has rejected reports to the effect that government blatantly misapplied funds intended for the country's fight against COVID-19.
According to violations cited in the audit report by the Auditor General, the Information Ministry improperly compensated its employees GH¢151,500 for COVID-19 insurance while failing to deliver $81 million worth of government-paid vaccines.
The state among other things is said to have spent US$607,419.02 out of US$4,049,460.12 for the acquisition of 26 ambulances, but the vehicles were never delivered.
The government through the Ministry of Finance responded to criticisms following public outcry by stating, that the funds spent on direct COVID-19 interventions and general budget support were in accordance with the mandate approved by Parliament and that of the Public Financial Management Act.
President Akufo-Addo defended the spending while delivering the State of the Nations Address in Parliament on Wednesday, maintaining that allegations that the government misused the funds are both false and a figment of one's imagination.
"The economic consequences of the pandemic have been devastating. It is precisely because the economic fallout from the pandemic was so widespread and long-lasting that it is important to show clearly that the COVID funds were not misused. It is critical that we do not lose the confidence of the people that a crisis that they were led to believe we were all in together was abused for personal gain."
The President also endorsed the Health and Finance Ministries' justifications for the spending, stating that the reasons given ought to be sufficient evidence that the government has been diligent in its handling of COVID-19 funds.
"Mr Speaker, it was Government that asked for the COVID funds to be audited, and I can assure this House that nothing dishonourable was done with the COVID funds. The responses from the Ministers for Health and Finance, on January 23 and 25, 2023, respectively, have sufficiently laid to rest the queries from the Auditor General's report, and I believe any objective scrutiny of these statements from the Health and Finance Ministries would justify this conclusion," he added.
The post We didn't misuse COVID funds – Nana Addo appeared first on Citinewsroom – Comprehensive News in Ghana.