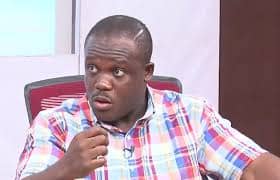 The latest Constitutional Instrument (CI) that the Electoral Commission (EC) presented to Parliament has drawn criticism from Sam Nartey George, Member of Parliament for Ningo Prampram.
The CI wants to change the law so that the Ghana Card will be the only form of identity accepted for new voter registration, eliminating the usage of passports and the guarantor system.
Sam George believes that the EC's actions imperil Ghana's democracy, and the Minority Caucus will not permit this to happen.
"Our democracy is under threat with an Electoral Commission that has gone rogue and an electoral commissioner who has become a tin god and thinks that she is the best thing to happen to Ghanaians since Ben's bread.
"And who thinks that she can run riot in this country and do whatever she wants because she has the blessings of a president who is ruling like a despot," he told Accra-based Joy News' reporter in Parliament.
Sam George emphasized that Parliament was the last line of defense for the nation's democracy and that the Minority represented its last shred of hope.
The National Democratic Congress has also requested that all members of parliament put their campaigns on hold and strictly observe legislative work in the upcoming weeks.
The action is thought to be intended to give them a chance to gather their powers in opposition to two significant developments—the adoption of the CI and the endorsement of freshly vetted ministerial nominees.
Source: ghanaweb.com