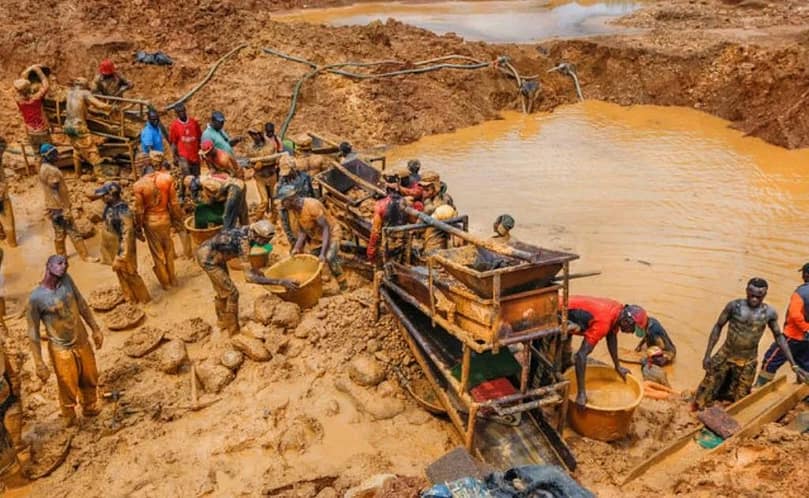 The Central Region's Ghana Water Company Limited (GWCL) bemoans challenges with water processing.
It blamed the difficulties on shady operations.
The company claims that the impact of galamsey has caused a significant amount of silt to block the sumps at its extraction stations, forcing it to temporarily shut down.
The Central Regional Chief Manager of the GWCL, Eric Seth Atiapah, said in a statement to Citi News that there is a need to raise awareness among the general public and students about the importance of protecting water bodies and conserving treated water. This was after visiting the Sekeyere Hemang treatment plant with some students as part of the World Water Day celebration.
Mr. Atiapah lamented the close proximity of the illegal miners' operations, which he claimed pushed up the cost of treatment.
"Galamsey miners have come so close to our extraction point and their activities are distracting our operations because they take so much water and release silt into our extraction point and when this happens, it always means that we shut down and desilt which takes a lot of time, and we are always unable to get water supplied to our consumers."
"Currently, we are struggling with turbidity levels and the plant is finding it difficult to treat water for consumption because the plant was not designed to treat water with such high turbidity levels," Mr. Atiapah further lamented.
Credit: Citinewsroom