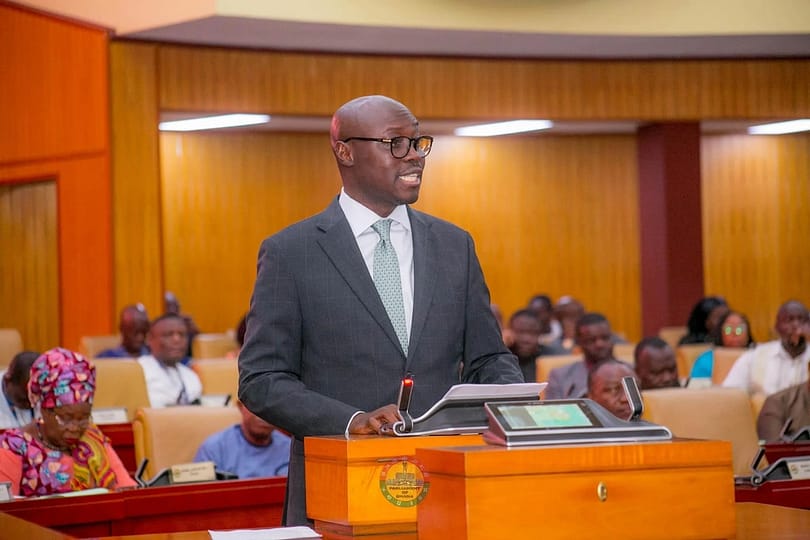 The Minority in Parliament has announced that it will vote against the new Ministers and deputies that President Akufo-Addo has nominated on Friday, March 24.
The group asserts that, in order to help the government reduce spending during the current economic crisis, the house must unanimously reject the candidates, notwithstanding their sympathies for some of the nominees who are their fellow lawmakers.
Dr. Cassiel Ato Forson, the minority leader, provided some justification for the group's stance during the discussion of the Appointments Committee's report on the ministerial nominations.
"We stand with the people of Ghana, and we are urging our colleagues from the New Patriotic Party (NPP) to stand for Ghana and not to stand for their colleagues. Mr. Speaker, the nominees are our colleagues, but the principle is that it's not about them, it's about the republic of Ghana. They may be our colleagues and friends and relatives, but it's not about them. I call on you to look them in their faces and vote against them for the republic of Ghana. For the future of our country," he said.
But, Osei Kyei-Mensah-Bonsu, the majority leader, pleaded with the house to take the nominations' acceptance into consideration.
"I will just plead that we approve the ministers," he appealed.
The House will deliberate on the nominees' fate on Friday, according to Speaker Alban Bagbin.
The National Democratic Congress (NDC) instructed the Minority group not to approve the newly nominated ministers prior to their vetting on Monday, February 20, 2023, citing their nominations as an insensitive action that would boost government spending in the midst of an economic crisis.
The nominees for ministerial positions include K.T. Hammond, a member of parliament for Adansi Asokwa, as minister of trade and industry, and Dr. Stephen Amoah, a member of parliament for Nhyiaeso, as his deputy.
Bryan Acheampong, the Abetifi representative to parliament, was also selected as the minister of food and agriculture.
The Minister for Chieftaincy and Religious Affairs has been named as Stephen Asamoah Boateng.
The post Minority threatens to vote against Akufo-Addo's new ministers appeared first on Citinewsroom – Comprehensive News in Ghana.