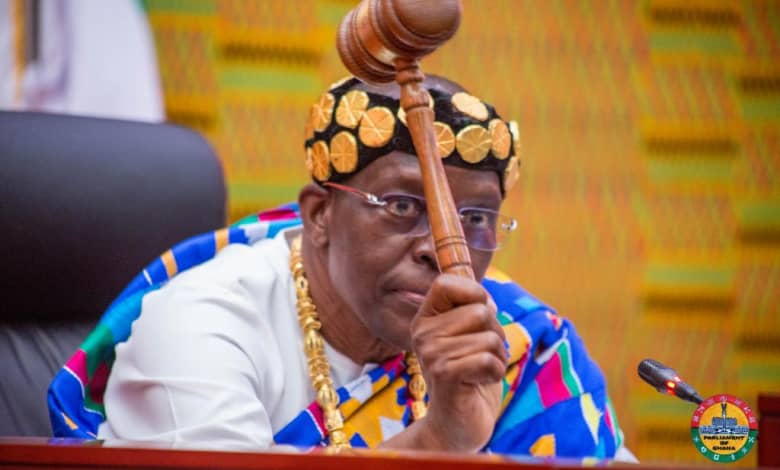 The House's Constitutional, Legal, and Parliamentary Affairs Committee has been ordered by Speaker of the House Alban Bagbin to work without fear in developing a draft anti-LGBT law.
At a breakfast gathering with the clergy, Alban Bagbin urged the committee to be open about its difficulties in order to receive the necessary help.
"I was so happy when I read that Pope Francis directed that no Reverend Father should celebrate over gay or lesbian marriage. Rome has spoken, and it's final. Committee members that we refer the Bill to, don't be intimidated by any person. Please let the report flow, we will be guided by our constitution, so what are you afraid of," the Speaker asked.
At a joint news conference he had on Monday at Jubilee House with US Vice President Kamala Harris, President Akufo-Addo revealed that his government had intervened to change the current anti-LGBTQ Law.
Moreover, Kamala Harris made a subtle attempt to undermine Ghana's efforts to pass the anti-LGBTQ law.
The Speaker of Parliament, Alban Bagbin, slammed Akufo-Addo and Kamala Harris for their remarks, calling them undemocratic.
"As the Vice President of the USA, Kamala Harris did on March 27, these things should not be tolerated, that is undemocratic. What is democracy? That someone should have to dictate to me what is good and what is bad? Unheard of, because we have decided to devalue ourselves and go begging? Come on, we have more than enough. God has created more than enough for every person, the Bill will be passed," Bagbin added.
Samuel Nartey George, the Member of Parliament (MP) for Ningo Prampram, claims that if President Nana Addo Dankwa Akufo-Addo decides not to sign the Anti-LGBTQ+ Law after it is passed by Parliament, it will be political suicide.
Credit: Citinewsroom