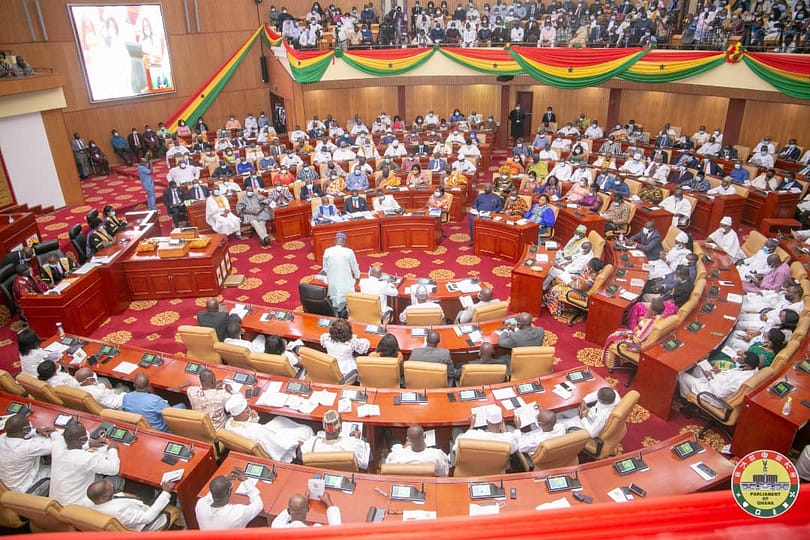 The Ghanaian Family Values Bill, 2021, and the report on the promotion of appropriate human sexual rights were both presented to Parliament by the Constitutional, Legal, and Parliamentary Affairs Committee.
By ensuring appropriate human sexual rights and Ghanaian family values, prohibiting LGBT-related activities, and safeguarding and assisting children, the bill attempts to criminalize LGBTQ acts.
Eight lawmakers, led by Ningo-Prampram MP Samuel Nartey George, are supporting the private member's bill.
According to him, two-thirds of the members of Parliament can vote for the bill to become law if the President refuses to sign it..
The Bill, among other things, calls for jail time for anyone who engage in same-sex conduct..
Many kinds of support for the LGBTQ+ community will also be illegal if the bill is passed into law..
Although evidence showing that the majority of Ghanaians support the Bill, prominent artists and intellectuals have voiced their opposition to it.
Yet, it has sparked a lot of discussion, with many people expressing varying opinions regarding certain parts in the text.
There have been rumors that MPs who support the measure may not be granted certain privileges from the international community as a result of the contentious discussions and pressure on Parliament to enact the bill.
Memoranda in support of the bill and to help it be improved have been sent by numerous individuals and organizations.
Numerous well-known academics, lawyers, and members of civil society have also submitted documents opposing the law.
They claim in the memorandum that the Bill "impermissibly invades the inviolability of human dignity."
They added that passing the Bill would mean undermining Ghana's democracy and constitution.
Credit: Citinewsroom