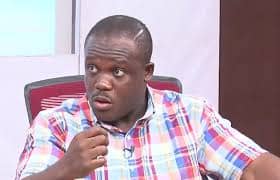 The Minority in Parliament has refuted criticisms that the caucus didn't mount a spirited fight to reject the three new tax bills passed on Friday.
Member of Parliament for Ningo-Prampram, Sam Nartey George, on the Citi Breakfast Show on Monday suggested that the clerks in Parliament have some questions to answer on how they went about Friday's head count.
"If we had acquiesced we wouldn't have gone through the vote, we wouldn't have accounted for our 136, we wouldn't have challenged what appeared to be an error in counting. We are aware now that at the time we did the first count Ahmed Tuferu was not in Parliament.
"There are two [majority] MPs who also walked in after the clerks had finished taking the vote from the majority side, so clearly, that vote shouldn't have read 136, 137, but be that as it may, the Speaker only announces what it is presented to him," Mr George told host Bernard Avle.
He added that "the clerks have a question to answer as to how they managed to get 137."
Parliament on Friday, March 31, passed the Excise Duty Amendment Bill 2022, the Growth and Sustainability Levy Bill, 2022, the Ghana Revenue Authority Bill 2022 and the Income Tax Amendment Bill 2022.
The financial bills seek to raise about 4 billion Ghana Cedis annually as part of domestic revenue mobilisation.
The bills are also crucial to aid the government's quest to facilitate the Board Approval for the $3 billion International Monetary Fund (IMF) Programme staff-level agreement.
The Minority in Parliament earlier communicated its opposition to the bills, but the bills were passed despite an MP from the majority suffering a near-fatal accident on his way to the House.
The post Minority can't be blamed for passage of new taxes – Sam George appeared first on Citinewsroom – Comprehensive News in Ghana.