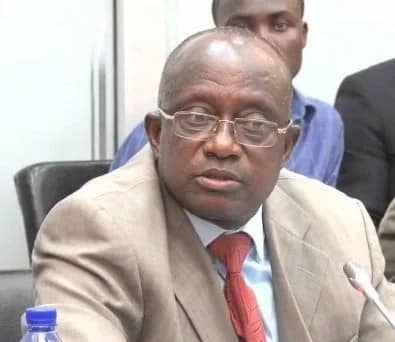 When they went to picket at the Ashanti Regional Coordinating Council in the early hours of Monday, April 3, the school feeding program's caterers revealed that Ashanti Regional Minister Simon Osei Mensah barred them from his office and denied their appeal.
The government has allegedly failed to make payments on arrears owed to the caterers for a number of periods, which is why they decided to picket outside the Ashanti Regional Minister's office, according to the caterers.
The group urged the government to urgently raise the per-child feeding charge from 97 pesewas to GHS 3.00.
Dorothy Sarpong, a representative for the Feeding Program, claimed that when they went to the political leader of the area to request that their debts be paid off, they were told that they were making noise and instructed to stop.
Mrs. Sarpong described the event to Umaru Sandu Amadu on Eyewitness News on Citi FM, saying it was extremely disappointing that the Regional Minister should treat them badly despite the difficulties caterers face in supplying food to schoolchildren.
"To our surprise, the Regional Minister of Ashanti, Simon Osei Mensah threw us out and said we can't come here with this noise, and added that you can't go to your father to plead for help while shouting".
"The women are crying, the women are angry, the women are having pressure, and they are owing their suppliers a lot, and you are telling us to go away with our noise and that you will not listen to us."
The government's failure to pay more than three terms' worth of arrears owed to the caterers last week prompted them to threaten to stop providing their services.
Credit: Citinewsroom