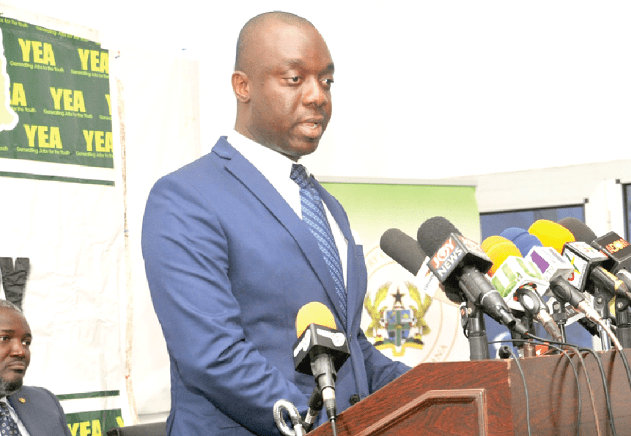 The New Patriotic Party has set Tuesday, April 11, 2023, as the deadline for interested parties pick their nomination forms for the vacant Kumawu seat.
The deadline for nominations is Friday, April 14, 2023, and the election to choose a parliamentary candidate for the by-election is scheduled for Sunday, April 23.
During the national executive committee and national council meetings of the party on Monday, April 3, the dates for the by-election in the Kumawu constituency were set.
The Party in a release also stated that it had "approved detailed Rules and Regulations to govern the conduct of the parliamentary primary election which would be made available to stakeholders. However, Nomination Forms will be available at the Constituency Party Office for purchase."
With the demise of the late Philip Basoah on March 28, 2023, the Speaker of Parliament, Alban Bagbin, declared the Kumawu Parliamentary seat vacant on Friday, March 31.
After being discovered unresponsive in his room on March 24 and being taken to a hospital for treatment, the deceased Kumawu MP, 54, passed away there.
Speaker Bagbin revealed that the Electoral Commission has been officially notified of the MP's passing and is awaiting the holding of a by-election within the next ninety days in accordance with Section 3 of the EC's Amendment Act 1996 ACT 52 before Parliament adjourned for the weekend.
The late Mr. Basoah was described as "a courteous and astute politician whose services to the party, people, and the development of Ghana through his work in Parliament cannot be overemphasized" by the New Patriotic Party (NPP).
Credit: Citinewsroom