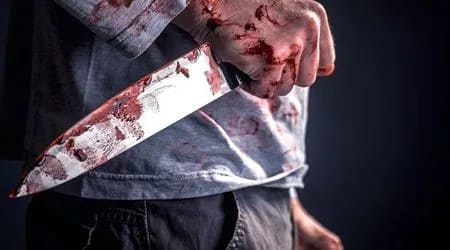 A 43-old-man Kwadwo Affum has been stabbed to death at Sefwi Anwiam in the Sefwi Wiawso Municipality of the Western North Region.
The sudden incident occurred on Wednesday, 5th April 2023 around 7:30 pm near the house of the deceased.
According to reports, the suspect, Adamu Buzanga popularly known as Biegya who is in his late 50s has been living peacefully with the deceased in the same vicinity for a couple of years until Wednesday's encounter.
Even though Kwadwo Affum is said to have separated from his wife, he left behind five children consisting of four boys and a girl between the ages of one and sixteen.
The matter has been reported to the Sefwi Wiawso District Police Command. The Police team managed to rescue the suspect from a mob action and put him in police custody on Wednesday night.
The Assemblyman for Sefwi Anwiam, Isaac Asante who kept the suspect in his house until the arrival of the police told Citi News the mob pursued the suspect and his family in their quest to take revenge on him.
The post Man, 43, stabbed to death at Sefwi Anwiam appeared first on Citinewsroom – Comprehensive News in Ghana.