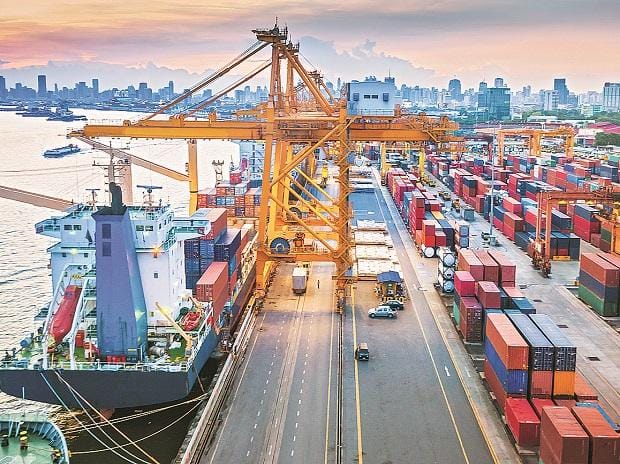 As a result of the lack of imports, there has been a significant decrease in traffic entering the country's ports, according to DGN Online.
Without any significant activity, like as the transportation of cargo, which is typical there, the Tema Port is obviously empty.
The general decrease in traffic flow began in June or July 2022 and persisted through the end of the first quarter of this year without showing any signs of improvement, according to a letter written by the general manager of Ghana Ports and Harbours Authority (GPHA) and seen by DGN Online.
This forced the Authority to conduct an urgent stakeholder meeting on March 30, 2023, to find out why importation had dropped so dramatically.
Records made accessible to DGN Online already show that the volume of freight decreased by 15 to 17 percent in the first nine months of 2022.
Even though the Director General of the Ghana Ports and Harbours Authority (GPHA) expressed hope to increase traffic flow in the nation's ports this year during interaction with a section of Tema-based journalists during a Press Soiree organized by GPHA to express its appreciation to the media, the situation seems to be getting worse.
While the numbers for transit cargo were still beyond the top limit throughout the period, all the others saw a decline, according to Sandra Opoku, director of Tema Port.
Mrs. Opoku stated that the GPHA anticipates success in 2023 now that the cedi is stabilizing since many importers were adopting the wait-and-see mentality, which is what caused the decline in volumes.
She said that despite the Ghana Export Promotion Authority's best efforts to the contrary, one of the things GPHA discovered in its operations was that Ghana had a very low export drive.
The elimination of the benchmark value and the instability of the cedi relative to other major currencies, particularly the dollar, have been cited by importers as the causes of the decline in traffic.
Source: dailyguidenetwork.com