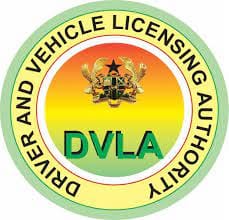 An operation jointly carried out by the Ghana Police Service and the Driver and Vehicle Licensing Authority (DVLA) has resulted in the arrest of a 40-year-old man allegedly engaged in the production of fake driver's licenses.
The DVLA confirmed the arrest of the suspect in a press statement on Easter Friday, April 7.
"Personnel from the Underground Squad of the National Operations Unit of the Ghana Police Service, in collaboration with the Driver and Vehicle Licensing Authority (DVLA), have conducted a successful joint operation resulting in the arrest of a 40-year-old man, Philip Oteng Owusu Ansah. The suspect is alleged to have been involved in the production of counterfeit driver's licenses, roadworthy certificates, and other related services from his residence."
DVLA in the statement also disclosed that various electronic gadgets and blank cards were found at the suspect's residence upon a search.
The suspect is currently in police custody assisting the police with investigations.
"Upon conducting an immediate search of his residence, law enforcement officials found one Eminence Card printing machine, a hard drive, two pen drives, a card reader, an Apple MacBook laptop, an HP monitor, 155 blank cards, four sets of ribbons, three driver licenses, and specimens of holograms for both roadworthy certificates and driver's licenses stored on his pen drive.
"Mr. Ansah is currently assisting the police with their investigations."
The licensing authority, therefore, cautioned the public against engaging in such illicit practices.
"The DVLA would like to caution the general public to be wary of individuals who claim to offer assistance in processing vehicle documents and driver's licenses. Instead, they should ensure that they only deal with certified DVLA officials at designated DVLA offices for such services.
"Furthermore, the DVLA Management warns those who engage in such illicit activities to cease immediately, as the Authority is embarking on a nationwide swoop to arrest and prosecute such perpetrators."
The post 40-year-old man arrested for allegedly producing fake driver's licences appeared first on Citinewsroom – Comprehensive News in Ghana.