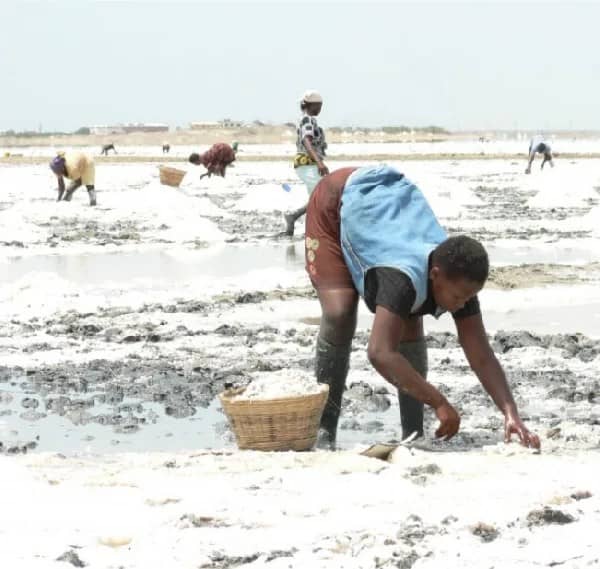 On September 19, 2019, a private investor named Dr. Daniel McKorkely, who owns the company Electrochem Ghana Ltd, received a lease for more than 41,000 acres of the Ada Songor Lagoon.
Dr. Yao Graham called the leasing of the Lagoon to a private company a political disaster when speaking at a public lecture to celebrate the 75th anniversary of the University of Ghana with the theme, "Restructuring the national economy, the need for a paradigm change."
He lamented the loss of the native population's source of subsistence.
"Ada has the best salt endowment in West Africa. Since 2020, Ada has been a zone of conflict, because the government took a decision to give the whole lagoon to one firm. If you look at previous governments' reports on Ada, one thing that I will talk about is that it will be a political disaster and economically not the best choice to give the whole lagoon to one firm. The reason why this choice has led to conflict is very simple, the Ada people for years –generation of salt has been a main choice of livelihoods– it's a very poor farming area".
He stressed, "As a result of the decision of previous governments to allow access to large-scale firms, conflict broke out. The PNDC took the lagoon into a trust for the people of Ada. And carried out a broader consultation with the locals, bringing out a master plan for salt development in Ghana with Ada as the centerpiece. The scheme was going to allow small-scale salt producers to co-exist with large-scale salt producers in a public-private scheme with infrastructural investments by the government which will serve as a source of raw material input for industry and a growth pole for the rural community".
A part of the McDan Group of Businesses is Electrochem.
With a concession of 41,000 acres at Ada Songor, it is the biggest salt and chlorine-alkali manufacturing company in West Africa.
In November 2020, the firm began operations after receiving a fifteen-year mining lease to explore the salt resource in the Ada Songor. Its goal is to produce one million (1,000,00) metric tons of salt year to satisfy both the domestic and international markets.
Credit: Citinewsroom