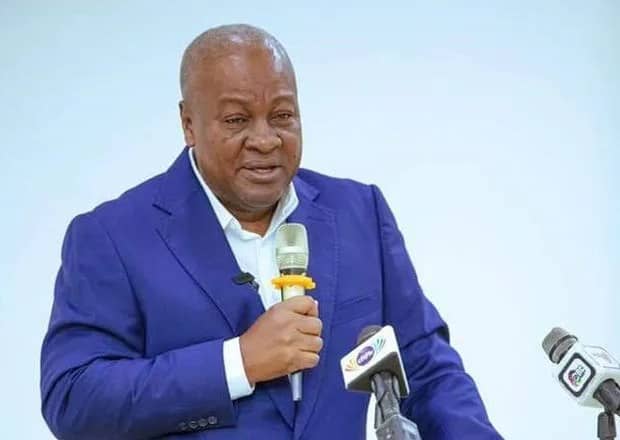 Flagbearer hopeful of the National Democratic Congress (NDC), John Dramani Mahama, says no youthful person concerned about the state of the country will vote to maintain the New Patriotic Party (NPP) in 2024.
According to the former President who is on a 3-day tour of the Eastern Region, the reckless and excessive borrowing by the New Patriotic Party has jeopardised the future of the country for the next 10 years.
Addressing branch and constituency executives in Yilo Krobo Constituency, Mr. Mahama rallied the youth to vote back the NDC to save the situation.
He observed that the country is choked with debts making it impossible to pay back.
"The NPP government is destroying the future of the youth with excessive borrowing. Those who took the loans, how many years are left for them to leave the surface of the earth to join God? The creditors will not give the future generation loans due to the failure of this government to settle its loans".
"If you are concerned about your future don't vote for the NPP government that has put us in this situation. Listen to your conscience, they have spoilt the future of Ghana. For the next ten years it will be difficult to go outside for loans. They have done enough damage to the country, they should pack out," he said.
The post Don't vote for NPP again if you're concerned about your future – Mahama to youth appeared first on Citinewsroom – Comprehensive News in Ghana.