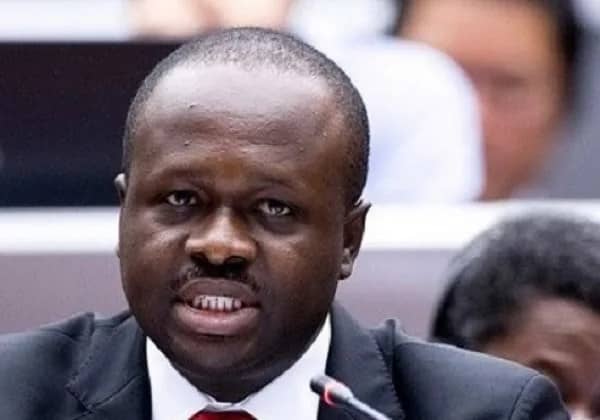 Former Minister for Communications, Dr. Edward Kofi Omane Boamah has lambasted President Nana Addo Dankwa Akufo-Addo over the no-use of elevators at the Health Ministry on some days.
Dr. Omane Boamah suggested to the President to as a matter of urgency instruct the management of the Ministry of Health to reverse its directive.
His comment follows the Health Ministry's Memorandum which instructed its staff not to access the elevators from the 1st to the 3rd floor on Tuesdays and Thursdays.
The directive, the Ministry explained amongst others was necessitated by the government's debt restructuring and the huge amount of money used in maintaining the elevators.
In a Facebook post, Dr. Omane Boamah said the directive, if not reversed, will negatively affect the free movements of vulnerable people including pregnant women, children, people with disabilities, elderly amongst others.
"No elevator/lift days at the Ministry of Health 'sɛn'? I mean, how! So, how does your government expect these vulnerable people, including pregnant women and children, to access the affected parts of the building that houses Ghana's Ministry of Health (MoH) with the no-lift days policy?
"Therefore, I urge you Mr. President to cause the Ministry of Health to immediately reverse the policy of "no elevator/lift…" at the Ministry of Health in the best interest of people living with disabilities, the elderly, pregnant women, and for that matter children," the Health Policy Planning and Financing Analyst said in a Facebook post.
He further suggested to the government downsize the number of its appointees to reduce costs.
"The Ministry and your government as a whole must rather cut costs in a manner that does not impact negatively on the vulnerable. Downsizing the number of appointees serving in your administration is one way to enhance overall efficiency without impacting negatively on equity," Dr. Omane Boamah opined.
The post Omane Boamah jabs Akufo-Addo over 'no elevator' use at Health Ministry appeared first on Citinewsroom – Comprehensive News in Ghana.